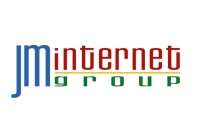 San Jose, CA (PRWEB) July 31, 2014
The JM Internet Group, a leader in SEO training online, is proud to announce data from their very popular blog on SEO Tips (http://www.jm-seotips.org/), based on student questions and answers from their classes on search engine optimization. Each month, many student questions pour in and they are answered by Jason McDonald, a recognized SEO expert and consultant.
"What's great about teaching Internet marketing is the steady influx of student questions," explained Jason McDonald, director of the JM Internet Group. "There are two sorts of questions: either questions for which I immediately know the answer, or questions for which I do not know the answer, and for the latter I get the fun and satisfaction of reseaching the correct answers. That's how I learn."
To read the full SEO tips blog, please visit http://www.jm-seotips.org/.
Top Ten SEO Tips for July, 2014
Based on inbound traffic and Google Analytics, here are the top ten SEO tips and topics for July, 2014: