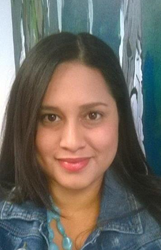 Miramar, FL (PRWEB) April 21, 2015
Curve Commercial, one of the countrys largest independent trade solutions corporations, today announced the hiring of Cynthia Manzano as the Paralegal and Contract Administrator. Headquartered in South Florida with additional offices across the country, Curve Commercial brings together professionals like Manzano from a variety of industries to provide their clients with straightforward and effective solutions that assist with business expansion.
In her new position, Manzano will serve as the liaison between Curve Commercial, its clients and Curves legal counsel. Utilizing her strong background in various legal departments and great understanding of multicultural transactions, she will be in charge of drafting and assembling all transactional documents and other legal duties including obtaining pertinent information in order to finalize and execute all of the companys contracts.
An expert in the commercial legal industry with almost two decades of experience, Manzano has worked closely with distinguished attorneys at top ranked national and international law firms. She brings to Curve Commercial invaluable skills and knowledge acquired as a result of being involved in various commercial litigation, class action, personal injury and insurance defense cases over the years.
Manzano attended Miami Dade Colleges legal assistant program, and is an honors graduate of Barry University, where she received her Bachelor of Science in Administration with a specialization in Organizational Leadership. She has resided for most of her life in South Florida.
I am very excited to join Curve Commercial, said Manzano. Its an honor to work for a dynamic, innovative, state-of-the-art company who has identified a unique market and helps companies across all different industries grow and succeed.
Cynthia Manzano will be a fantastic addition to our legal team, who I know will bring the dedication and innovative spirit for which Curve has come to be known, said Daryl Hudson, CEO of Curve. I am very excited to welcome Cynthia to our team and look forward to working with her.
About Curve Commercial
One of the largest independent trade solutions corporations in the United States, Curve Commercial provides growing corporations across a variety of industries with straightforward and effective solutions that support business expansion. Based in South Florida, Curve Commercial also has branches in Atlanta, Minneapolis and Los Angeles and is currently eyeing expansion into Southeast Asia and South America. Learn more at http://www.curvecommercial.com/.