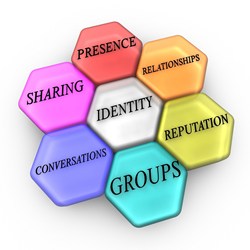 Annapolis, Maryland (PRWEB) July 23, 2013
The internet can be an overwhelming place. With over 15 billion websites, 3 billion YouTube video views per day and 2.2 billion social media users, it can be tough control what others see when the search for your law firm.
Across the three major search engines (Google, Bing, Yahoo) there are over 2 million searches for lawyers and attorneys per day. On top of that, 81 percent of people say that they found their attorney online, or did research on him or her online before becoming a client.
As a response to this trend, TopSites Law is now offering reputation management for law firms and individual attorneys. The offering covers every major component of a firms online reputation:


Identify all mentions of the firm and individual attorneys
Clean-up and mitigate any outstanding negative comments or unwanted associations
Establish profiles on the appropriate media channels, directories and social media outlets
Encourage current and past clients to post positive feedback through the Social Media & Testimonials Application
Manage Facebook, Twitter, LinkedIn & Google+ accounts with a minimum of 30 posts per month
Mitigate any negative responses and work with the firm to resolve them as they arise
Publish one press release per month – article, whitepaper or announcement
If negative comments are not properly addressed and mitigated in a timely manner it can cost a firm countless amounts of money and clients over the course of your career. The foundation of Reputation Management consists of social media, public communications, websites, news & media outlets.
The idea of managing comments about a case, law firm, associates, client and related references on over 15 billion websites can prove to be overwhelming. TopSites Law mixes social media, public relations, legal publications, marketing campaigns, and other resources from within the full-service legal marketing agency to create a comprehensive management plan for each specific client.
— About TopSites Law –

TopSites Law, with offices in Annapolis, Maryland and Los Angeles, California, is a full-service marketing agency for the legal industry. TopSites Law handles marketing, online advertising, interactive communications, public relations and website development for individual lawyers and law firms nationwide. To learn more about TopSites Law and our offerings, visit http://www.topsiteslaw.com.