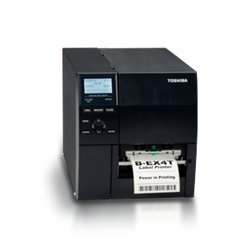 Middleton, MA (PRWEB) November 04, 2013
Newcastle Systems, a leading supplier of workplace mobility solutions, has announced that Toshiba America Business Solutions, Inc. has joined its select roster of re-seller partners (see more information here).
Toshiba America Business Solutions is an independent operating company of Toshiba Corporation and leading managed print services (MPS) provider and business printing solutions innovator. The company offers a complete line of thermal barcode printers for manufacturing, warehouse/distribution, transportation, logistics, retail, and other operations environments. Toshiba will leverage Newcastle Systems unique mobile powered cart selection to offer its customers end-to-end mobile solutions for manufacturing, warehouse, distribution and retail environments.
Through our partnership with Newcastle Systems, we now offer our end users durable and reliable carts capable of charging our thermal barcode printers within virtually any retail and warehouse setting throughout a traditional or expanded work day, said Bill Melo, vice president of marketing, services and solutions for Toshiba America Business Solutions, Inc., in Irvine, Calif. By creating leading products within its sector, Newcastle Systems powered carts provide an ideal complementary product to our array of thermal printers.
John OKelly, President and CEO of Newcastle Systems, added: Toshiba brings both a special product and culture of innovation to the industry that we are pleased to be a part of. We are looking forward to hearing about the success stories we will be creating together as clients learn how quickly they can generate measurable productivity improvements with our mobile printing solutions.
Newcastle Systems powered carts are designed to help businesses maximize the productivity of their wireless network environments by enabling them to turn their stationary workstations into mobile workstations. Carts and power packs are available in multiple sizes and dozens of configurations and can support PCs, tablets, printers, scanners, scales, monitors, etc. for almost any shift length, even beyond eight hours.
About Toshiba America Business Solutions, Inc.

Irvine, Calif.-based Toshiba America Business Solutions, Inc., (TABS) is an independent operating company of Toshiba Corporation, the worlds eighth-largest electronics/electrical equipment company. TABS is a leading managed document services (MDS) provider with experts that help organizations take control of document security, workflow and print environments. With the award-winning Encompass managed print services (MPS) program, e-STUDIO line of multifunction printers (MFPs), toner products and retail information/thermal printing systems, TABS is leading the way for businesses to print smarter, work safer and conserve resources. For more information on Toshiba solutions and services available in the United States and Latin America, please visit http://www.business.toshiba.com.
About Newcastle Systems, Inc.

Newcastle Systems is a provider of workplace mobility solutions that include a range of mobile computer carts for every mobile workstation need and a unique power pack system that enables companies to maximize workplace efficiencies with smaller investment. Newcastle Systems mobility solutions are in place around the world helping reduce footsteps in warehouses, speeding receiving operations, improving staffing efficiencies in retail, and providing convenience and ergonomic benefits for employees in many sectors including Manufacturing, Educations, Distribution, Military and other Government entities.
FOR MORE INFORMATION: Please visit our website at http://www.newcastlesys.com or direct inquiries to us via sales(at)newcastlesys(dot)com.