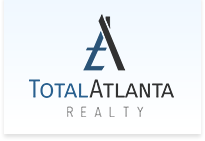 Smyrna, GA (PRWEB)
July 18, 2015
Total Atlanta Realty has just released their monthly market report for June, 2015. The in-depth and encouraging post was written by Chad Schernikau, an experienced realtor and owner of Total Atlanta Realty.
As Chad noted, the Atlanta Real Estate market was continuing to grow but had a slight seasonal slowdown around the third week of May, Typically this slowdown is related to Memorial Day weekend and the end of the school year for many counties. Since then, the market has picked up again for both detached and attached homes.
The current statistics show that the number of active detached homes is up 1.5 percent, from 14,232 to 14,439. The number of sold properties is 17.4 percent higher than they were at this time last year, and the median sales price rose over the past 3 months to $ 225,000.
The statistics for attached homes is also positive, Chad noted. The number of sold properties is much higher28.5 percentwhen compared to last year, and the median number of days on the market has dropped from 44 to 39 days.
As you can see, both attached and detached markets are still moving forward, adding that for people who own a townhome or condo, this is a great time to sell.
With incredibly low inventory, it is fueling higher list and sale prices, less days on market, and more competition.
Anybody who would like to learn more about Chad and Total Atlanta Realty are welcome to visit their website; there, they can read the new market report in its entirety, and browse through the featured properties in the area. People may also contact Chad directly to ask questions about the local real estate market, and to work with him to buy or sell a home.
About Total Atlanta Realty:
Total Atlanta Realty is a one stop shop for people looking to buy or sell real estate. They pride themselves on client relationships, communication, and top notch service. Chad Schernikau, an experienced realtor since 2004, offers a wealth of knowledge and experience to assist his clients. Being a past educator, he believes in educating his clients on all aspects of buying or selling real estate. With his guidance and support, they assure reliable and timely services to all their clients before and after finalizing a deal. For more information, please visit http://www.totalatlantarealty.com/