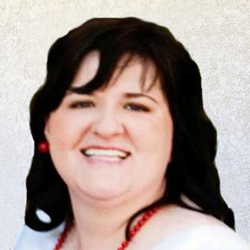 American Fork, UT (PRWEB) June 17, 2014
TRA Snow and Sun, Inc. has promoted Taea Hall to Marketing Manager. Taea contributes with quick learning and new ideas for TRA Snow and Suns growing snow retention and solar mounting customer base.
Taea Hall has been with TRA since July, 2013 and previously managed the front office. In her role as Marketing Manager, she will be responsible for managing and developing website content, managing search engine optimization, website, social media, printed and online literature and create innovative and effective marketing programs. Working alongside the sales team, accounting department and the production team, Taea brings her unique creativity and experience to the promotion of TRA Snow and Suns 100% American roof accessory manufacturing business.
Laurie Anderson, CEO, comments, "Taea brought a dynamic energy to TRA Snow and Sun. It didn't take us long to realize her talents and intelligence were under-utilized. After serious consideration we realized that our new marketing manager was right under our noses."
I think the hardest part for a new employee would be to learn all of the amazing things that we do here from snow retention to extremely unique solar mounting systems. I believe with all my previous knowledge, I can hit the ground running with our new marketing strategy. Her promotion to Marketing Manager did come as a shock. I was very surprised when the owners offered me this position, but excited about how much I could learn. Marketing is a whole different side to a company and what a great experience it already has been, says Taea of her new position.
Taea studied at University of Washington in Seattle, WA where she earned a bachelors in Mathematics. She also has a Masters degree in Education from Kaplan University. TRA Snow and Sun believes that she will bring a fresh approach to the companys expanding marketing division.
TRA Snow and Sun, Inc., located in American Fork, Utah, offers Roof Snow Retention Devices, Solar Racking Systems and Roof Ventilation and Flashing Solutions. They provide all customers, from the individual homeowner to the big developer, free engineered designs for all their systems. For more information call Taea Hall at TRA Snow and Sun at 800-606-8980 or visit http:// http://www.trasnowandsun.com.