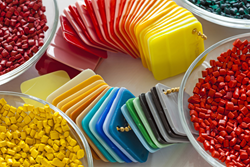 Orlando, Florida (PRWEB) May 20, 2015
World Patent Marketing, a vertically integrated manufacturer and distributor of patented products, amazed exhibitors and audiences at the NPE: The International Plastics Showcase in Orlando, Fla on March 23-27. The patent research and development house was on a league of its own when it showcased its new plastic patents and latest innovations.
NPE2015 is the ideal venue to showcase World Patent Marketings newest plastic patents. says Scott J. Cooper, CEO and Creative Director of World Patent Marketing, The event is a testament to the ingenuity of the real big thinkers; it is their ideas and concepts that eventually shape the world as we know it. It is through events like these that great minds meet and real progress can be made.
"The International Plastics Showcase Trade Show was by far the most creative expo of the year." says Cattya Bella, Director of Product Development for World Patent Marketing, "This show was filled with innovators who went above and beyond to outshine the leading competition for the plastics market."
The five-day event, which was held at the Orange County Convention Center, was attended by a record-breaking 65,810 registrants and attracted 2,029 exhibitors coming from 37 countries. It filled more than 1,128,200 net square feet of exhibit space which also topped previous records. The event also had a wealth of international diversity and a wealth of content that easily made it the biggest NPE in all of its 69-year history.
That is why the newest plastic patents, inventions, and innovations are often seen at NPE. The wealth of content and machineries operating on the show floor is phenomenal. NPE2015: The International Plastics Showcase is the most successful event to date as it has brought end markets, brand owners, and all sectors of the supply chain under one venue to showcase the most cutting-edge in technology and equipment related to plastic processing.
By displaying its newest plastic patents and inventions, World Patent Marketing is pushing towards manufacturing and distribution so more people can benefit from the fruits of their research.
About World Patent Marketing
World Patent Marketing is a vertically integrated manufacturer and distributor of patented products. The company offers manufacturing, distribution, patent prosecution, IP valuation, licensing, trading, investment and other services. The company offers these products to independent inventors, law firms and venture capital-backed companies. The company is well known for evaluating the commercial potential of utility and other patents in the United States and around the world. The company directly engages in the business of retail, distribution and the retail sale of products.
World Patent Marketing Achievements
World Patent Marketing is the only patent services company in history to be awarded a five star review rating from Consumer Affairs, Google, Trustpilot, Shopper Approved, Customer Lobby and Reseller Ratings. World Patent Marketing has received accredited status and is an A Rated Member of the Better Business Bureau. World Patent Marketing is also a proud member of Dun and Bradstreet, the US Chamber of Commerce, the Association for Manufacturing Excellence and the International Licensing Industry Merchandisers' Association (LIMA). World Patent Marketing Miami is also a member of the South Florida Chamber of Commerce, the Greater Miami Chamber of Commerce, and the Miami Beach Chamber of Commerce. World Patent Marketing has also announced the launch of InventionTown.com , America's Inventor Watchdog. InventionTown.com is a blog led by up and coming author and media personality, Lady Jennifer.