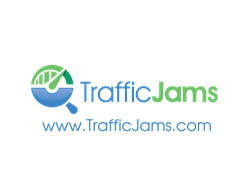 Chicago, IL (PRWEB) April 07, 2015
Traffic Jams, a Chicago-based company providing professional marketing solutions, announced today that it will be in attendance at The Exchange 2015, Chicagoland Chamber of Commerces tradeshow. The event takes place at the Hilton Chicago, 720 S Michigan Ave., on Wednesday, April 15 from 4-7:30 p.m.
The Exchange 2015 is expected to draw in nearly 1,000 attendees and 100 member exhibitors. The event brings together small, midsize and enterprise companies from all of Chicagos major industries. This years Made in Chicago (MIC) keynote will feature Chicago food and beverage brands that are produced and sold locally, as well as around the world. Panelists include Bob Jensen, Co-Founder of Argus Brewery; Marc Schulman, President of Elis Cheesecake; Alejandro Silva, CEO and Chairman of the Board of Evans Food Group ltd.; and R.J. Melman, Managing Partner for several Lettuce Entertain You Enterprises restaurants.
Traffic Jams is a Chicago small business that helps clients increase traffic through a variety of marketing tactics. The companys team consists of certified SEO specialists, experienced marketers and public relations consultants who provide companies with extensive search engine marketing and optimization plans. The team will have a table at the event and is excited for the opportunity to reach out to other businesses that could benefit from their services.
The Exchange 2015 is a great event for local businesses, Lori Bernardino, CMO of Traffic Jams, said. The Chicagoland Chamber of Commerce is an excellent organization and were very excited for this tradeshow. Attendees and exhibitors alike will be looking to make useful connections and we hope that our SEO services will make a difference for our fellow Chicago companies.
For more information about Chicagoland Chambers The Exchange 2015, go to http://bit.ly/1FTr3Ch.
About Traffic Jams

Traffic Jams is a Chicago-based company that focuses on increasing online traffic through a comprehensive online marketing strategy. Their team of certified marketing professionals offers an array of services such as web design, content marketing, SEO, social media, public relations, PPC and more. Whether your business is new to SEO or has dabbled with online marketing, the Traffic Jams team is here to help create, develop and enhance your online marketing campaigns. With their powerful tools and years of experience, Traffic Jams will unlock additional business opportunities, increase prospects and in turn, generate more sales leads for your business. For more information, visit http://www.trafficjams.com.