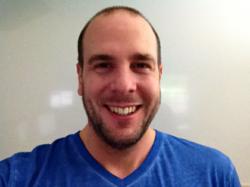 Sydney, Australia (PRWEB) February 01, 2013
TrafficSure isnt worried about recent updates from Panda and Penguin. The premier video news production service recently came out with a video calling for website owners, particularly those who run businesses, to build their authority and improve quality of content in order to prevail over Googles 24th update of Panda. James Schramko, developer and owner of TrafficSure and recognized Internet marketing expert, made the recommendation adding that website owners should prove authority by claiming ownership of their content and to increase high-quality multi-media content on the site itself.
With Panda updates engineered to target webpages featuring thin, low-quality content and Penguin updates penalizing sites that do age-old black hat SEO strategies, TrafficSures expert services focusing on video news production comes at a very critical time for every business.
TrafficSure works on the belief that no business, much like in investments, should ever put all their eggs in one basket. While Google is still quite clearly the biggest search engine on the World Wide Web and search engine marketing is still a pretty good way to improve website traffic, TrafficSures not banking on just one traffic source. The strategies executed by the Schramko-owned business involve multiple traffic sources. And videos are at the center of that traffic.
TrafficSure reps have this to say about what companies need to focus on today: Build authority for your business, generate multi-channel, multi-media qualified traffic that turns into buyers. Build your own website asset as you also tap into iTunes, YouTube, Facebook, Google, news outlets, and more.
The specialized service provider adds, Our team will help you create and distribute your message across the web.
Clients can pick from three different packages designed to address the needs of their business. These packages are the OTR Starter Pack, the OTR Extra Pack, and the relatively new release OTR D.F.Y (done for you) Pack. Each pack provides video editing, custom graphics, YouTube uploads using relevant tags and keywords, audio and press release production based on the video, social media posting, RSS syndication, and much more. Only the D.F.Y Pack, however, offers custom video creation.
TrafficSures multi-media and multi-traffic approaches to a businesss SEO campaigns are also in synch with current online consumer behavior. More and more site visitors are downloading and watching videos on the Internet, with 37 billion content videos and 11 billion ad videos viewed in one month in the U.S. alone according to ComCast. There is an increasing audience for podcasts, with 25 million people listening in daily according to eMarketer. And social media is redefining the web marketing ecosystem as search engines like Google and Bing integrate social media activity on search results.
Clearly, the best SEO solution today needs to address multiple issues to provide best results and to survive whatever new updates come, whether Panda or Penguin.
For more details on TrafficSures specialized services, visit their website today.