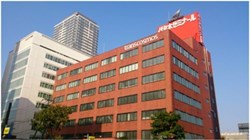 Tokyo, Japan (PRWEB) December 17, 2013
transcosmos inc. (Headquarters: Tokyo, Japan; President and COO: Masataka Okuda; TSE First Section: 9715; hereafter, transcosmos) newly established and commenced operations at its fifth call center in Sapporo, "Marketing Chain Management Center Sapporo Kitaguchi" (hereafter, MCM Center Sapporo Kitaguchi), on November 19, 2013. In addition to the call center, plans call for jointly establishing the Ad Center Sapporo to provide digital marketing services such as Internet advertising operations.
Since starting business in Sapporo in 1980, transcosmos has had four locations until now, including MCM Center Sapporo Odori-minami, MCM Center Sapporo Odori-chuo, MCM Center Sapporo Eki-mae and MCM Center Sapporo Odori-kita, as well as an on-site system to provide resident services for client companies. It has mainly been providing call center services to industries such as manufacturing, communications, finance and transportation. The fact that business has expanded at the existing four locations, has led to the establishment of the fifth location at this time. The scale of MCM Center Sapporo Kitaguchi is approximately 1,000 work stations, with plans to hire 1,100 new operators. As a result, the total number of work stations in Sapporo call centers will be a little over 2,650, making transcosmos the largest call center vendor in the Sapporo area.
In addition, operation centers for digital marketing services, such as Internet advertising operations and website construction and operation, have been expanded in local regions with centers established in Sapporo, Fukuoka and Okinawa. In Sapporo, the "SEM Operation Center Sapporo" has been providing Internet advertising operation services, but due to the fact that the demand for operation based advertising is growing recently, these operations have been expanded and transferred to MCM Center Sapporo Kitaguchi and the name has been changed to Ad Center Sapporo." Plans call for increasing the number of operators to 100 persons by the end of fiscal 2014.
Located within the area surrounding JR Sapporo Station where business and commercial facilities are concentrated, MCM Center Sapporo Kitaguchi is a short 3-minute walk from JR Sapporo Station, which is also very convenient from the standpoint of recruiting and commuting. Having features such as a cafe-style break room and powder room, it strives to be a facility where it is easy to work from a womans perspective.
Overview of MCM Center Sapporo Kitaguchi

Name: