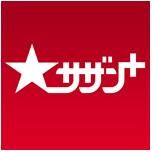 Tokyo, Japan (PRWEB) December 05, 2013
transcosmos inc. (Headquarters: Tokyo, Japan; President and COO: Masataka Okuda; TSE First Section: 9715; hereafter, transcosmos) and TAISHITA Label Music Co., Ltd. (Headquarters: Tokyo, Japan; CEO: Masaki Nakanishi) have collaboratively developed Southern+, a new music player app of Southern All Stars official site, sas-fan.net, for both iOS and Android device.
Additionally, transcosmos collaborated with AMUSE Inc. (Headquarters: Tokyo, Japan; President: Tatsuro Hatanaka), and developed Ukulelian, a musical instrument app produced by Kazuyuki Sekiguchi of Southern All Stars.
sas-fan.net Official Music Player App, Southern+ Overview
Southern+ is an original music player app based on Southern All Stars official site, sas-fan.net. From the sound source file within the smartphone, this app will be able to automatically detect and sort, select, and play a music done by Southern All Stars including the solos. It will also keep track of the number of times the music was listened and its total playback time for users to view. Furthermore, the app includes an additional features such as earning of emblems and original stamps by achieving a certain requirement, making the users experience of listening to Southern All Stars music more enjoyable, and achieving the goal of this app, which was meant to + (add) Southern All Stars music to your everyday life.
Ukulele (musical instrument) app Ukulelian Overview
Ukulelian is a serious and orthodox musical app with the strong idea and input of Kazuyuki Sekiguchi, a master bass player of Southern All Stars, who is also well known as a Ukulele fancier. Ukulelian has specifically adjusted a neck design which is based on the actual ukulele measurement, resulting in an app that can be enjoyed anytime anywhere by any player from beginner level to advanced, enabling the user to play the music that Kazuyuki Sekiguchi has produced, easily and enjoyably. Additionally, the sound source was sampled from the performance of Kazuyuki Sekiguchi himself.
In the wake of this release and development of Southern All Stars-related app, transcosmos will put effort in fortifying its support on the fans & user communication planning for Smartphone. Furthermore, transcosmos will also apply its business know-how based on the companys experience in developing apps to further support expansion of its clients businesses.
Main functions of the Southern+ app (for both iOS / Android)

1. Music Selection

Users can find the desired music numbers by searching music data on their device simply by referencing its title/artist/album, then select. *Southern (filter) tab available.
Users can find the desired playlist they would like to play by searching the playlist data on their device. Creating and editing of playlist can also be done. *Southern (filter) tab only comes with the Android version.
In Android version, users will be able to select the playlist from the official sas-fan.net. As for the music numbers that do not exist on the device, users can transfer to purchase music page from links to sas-fan.net and purchase the desired music number to download it.
2. Activities

Users can see the total number of times they listened and the amount of time they spent on listening and viewing using the Southern+ app.
3. Stamps

Users can earn stamps based on the number of music they listen and the amount of time they spent on viewing and listening using the Southern+ app.
Application Overview

Compatible OS: