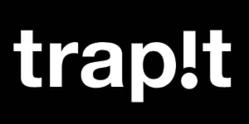 Palo Alto, CA (PRWEB) November 06, 2012
Trapit, the AI-powered, personalized discovery engine, today announced the release of Trapit for iPad, version 1.3. Following the successful launch of Trapit for iPad in July, as well as the deployment of the Trapit Platform in late September, the company is continuing momentum with updates and improvements to their highly-personalized content discovery iPad app.
The updated app offers a number of new features and integrations, including two significant partnerships that will provide an improved user experience. Trapits sharing options will now also feature implementation of Buffer, the popular social media sharing application. As a result, users will be able to optimize the timing and reach of shared content across an extended range of reputable networks, including Twitter, LinkedIn Profiles, LinkedIn Groups, Facebook Profiles and Facebook Pages. This will allow for maximized exposure and curation opportunities that are a value-add for many of Trapits key users. In addition, there will now be expanded reading list options available with Pocket (formerly Read It Later) integration.
"Were very excited to have Buffer integrated with Trapits iPad app, said Buffer Co-Founder, Leo Widrich. Trapit is providing an unparalleled content experience for the iPad, so being able to share smarter from it through Buffer was a great fit. Our users have also sent us multiple requests, so it is great we could finally provide them with the amazing Trapit/Buffer combination."
The new version of Trapits for iPad will also now support portrait view. This has been the most sought after change identified by Trapit users since the initial iPad launch, and will create a much anticipated, refreshed reading experience. Portrait view also serves to optimize the Trapit experience for the iPad Mini, providing a more convenient and natural navigation layout for users.
We believe that Trapit offers the best Web content experience on the iPad, and with the new features we are committed to continually enhancing that experience, said Gary Griffiths, CEO and co-founder at Trapit. Supporting a high-quality portrait view was always a priority for our UX, but it became clear with the release of the iPad Mini that these capabilities were necessary to optimize the Trapit experience for the new device.
The iPad app update follows the recent launch of Trapits platform release, providing artificial intelligence capable of making sophisticated selections using natural language processing, semantic analysis and user feedback. Trapits core learning technology gives developers the ability to understand individual preferences through both implicit engagement and explicit feedback, and cater the users experience to those interests.
Key Features of Trapit for iPad version 1.3 include: