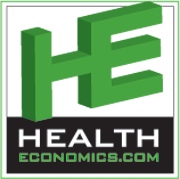 Ponte Vedra Beach, Florida (PRWEB) January 17, 2013
The most-read story in HealthEconomics.Com HealthCare Value and Market Access News for the week ending January 12, 2012 examined the annual price tag for Gattex, a treatment for short bowel syndrome, at $ 295,000 per year. The price was based on Gattex marketers analysis of competitors, as well as hospitalization costs avoided. The inpatient cost comparison story will be used with payers, and the company found that patients, physicians, and insurers were willing to pay more than what stock analysts initially predicted. Gattex is an orphan drug, designed to reduce intravenous feedings after resection and partial removal of the small intestine, and is the first drug approved for the treatment of small bowel syndrome since 2004. Recent reports indicate that about 3,000 patients will potentially benefit from such treatment.
Another top story on HealthEconomics.Com explored the record number of 39 drug approvals by the Food & Drug Administration (FDA) in 2012, a level not seen since 1996 when 53 new drugs were approved. FDA has been touting their productivity level for meeting or exceeding nearly all PDUFA goals for application review.