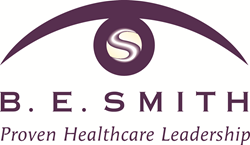 LENEXA, Kan. (PRWEB)
July 01, 2015
After conducting a nationwide executive search led by healthcare leadership solutions firm B. E. Smith, Tri-City Medical Center in Oceanside, Calif., has hired Cheryle Bernard-Shaw as chief compliance officer. A committed compliance executive with a proven record of leading organizationwide compliance adaptation efforts and growing a focus on risk management, Bernard-Shaw will assume her new duties at Tri-City on July 1.
Cheryle brings a strong legal background with a track record of success in instituting and growing compliance, risk management and privacy programs, said Larry Schallock, chair of Tri-City Healthcare Districts board of directors. She is a hands-on leader and her passion for excellence will benefit our team and our community.
Previously, Bernard-Shaw served as compliance officer for Sutter Health Support Services, an affiliate of Sutter East Bay Medical Foundation (SEBMF), located in Lafayette, Calif. SEBMF is an outpatient, ambulatory care center with 14 clinics, affiliated with Sutter Health. Other executive roles include corporate compliance officer at EMQ FamiliesFirst, a non-profit providing mental health and foster care services in Campbell, Calif., and risk manager and corporate compliance officer at Carson Valley Medical Center in Gardnerville, Nev.
Tri-City was looking for a leader to drive the corporate vision while developing and instituting the compliance program, said Laura Musfeldt, vice president of senior executive search for B. E. Smith, the healthcare executive search firm who conducted the nationwide CCO search for Tri-City Medical Center. Cheryles practical knowledge, combined with her ability to institute effective compliance programs across multiple entities, made her the perfect fit.
Bernard-Shaw earned her Juris Doctorate from Tulane University Law School. She also holds a Master in Health Administration from Tulane School of Public Health and Tropical Medicine.
About Tri-City Medical Center:

Tri-City Medical Center has served its community for more than half a century and is a Gold Seal-approved, full-service, acute-care hospital with two advanced institutes and over 500 physicians practicing in 60 specialties. Tri-City Medical Center has become the countrys leader in robotic and minimally invasive surgical technologies, including being the exclusive countywide provider for the Mazor Renaissance Surgical Guidance System for surgical repair of spinal deformities, injuries and rehabilitation. Tri-City Medical Center also has the only Level III Neonatal Intensive Care Unit in North San Diego County, now with the NICView System, a password-protected webcam system that allows parents and relatives to remotely view their newest family member. Visit http://www.tricitymed.org for more information.
About B. E. Smith:

Founded in 1978, B. E. Smith is a full-service healthcare executive search firm and one of the top-ranked providers of senior-level leadership services including Interim Leadership, Executive Search and Advisory Services. Veteran healthcare recruiters and regional healthcare experts partner with each client to create customized solutions. B. E. Smiths proven methodology has resulted in the recent placement of more than 1,000 leaders into healthcare organizations worldwide. The firm utilizes a comprehensive sourcing strategy incorporating the latest marketing techniques, association partnerships, social networking and one of the largest databases of skilled senior-level healthcare executives in the industry to deliver immediate results in todays complex healthcare environment. For more information, visit BESmith.com or call 855-254-8261.