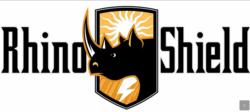 Indianapolis, IN (PRWEB) January 11, 2013
Tri-state Coating, authorized dealer for Rhino Shield Ceramic Paint Coatings in Indiana and Ohio, has expanded its operations to include the state of Kentucky. For over a decade including 10,000 successful installations worldwide, Rhino Shield has pioneered the development and installation of ceramic elastomeric wall coating technology. Rhino Shield breaks the perpetual exterior painting cycle with its proprietary and revolutionary ceramic coating system hence our slogan Never Paint Again!
According to Company President Jim Williams, "What makes Rhino Shield so unique is the fact it works on virtually any surface including wood, stucco, brick, aluminum, and Masonite. Homeowners and Commercial building owners alike love it because it makes your home or commercial building exterior maintenance-free. It also comes in thousands of color choices, and it adds value to your home whether you're staying long-term or selling since it has a 25 year transferable warranty."
About Rhino Shield of IN, OH & KY and Tri-state Coating, Inc.
We specialize in the manufacture and application of long lasting coatings for building exteriors. Each product is the result of years of research and has been field tested in the harshest environments.
For more information, contact:

Jim Williams

jim(at)rhinoshieldin(dot)com

Rhino Shield of IN, OH & KY

Tri-State Coatings, Inc.

7745 E 89th Street

Indianapolis, IN 46256

Call 888-744-6641

http://www.rhinoshieldin.com/