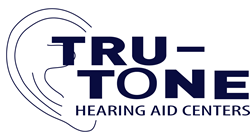 Philadelphia, Pennsylvania (PRWEB) June 03, 2015
People who are hearing impaired want hearing aids and services offered by professionals who understand hearing lossprofessionals who are committed to helping their clients improve and effectively manage hearing limitations. They also want hearing healthcare professionals who take a personal interest in them. And the professionals at Tru-Tone Hearing Aid Center know this.
Tru-Tone Hearing Aid Center is a patient-centric company that sells and services digital, analog, and programmable hearing aids in Philadelphia and its surrounding communities. The staff professionals not only provide service from five conveniently located offices, they will visit clients at home, at no cost to the client.
The new Tru-Tone website has been designed to make visitors and potential clients feel confident that Tru-Tone can help improve their hearing loss and their lives by offering hearing devices that fit any lifestylebe it extremely active, active, or quiet. The healthcare professionals at Tru-Tone recognize that no two people have the exact same hearing impairment, and the Tru-Tone website highlights the varied hearing aids, services, and accessories available to meet every need.
Additionally, the website provides information about the causes, symptoms, and types of hearing loss. The hearing care professionals at Tru-Tone recognize that information is always helpful to potential clients, and so they freely explain what medical science knows about hearing loss and tinnitus. The new website has a FAQ page that offers answers to the most common questions about hearing aids, hearing testing, tinnitus maskers, and other ways to combat hearing loss. And because these professionals know it may be difficult to choose a hearing aid without comparing different models, the website offers videos to show how to adjust, insert, and use them.
The new website for Tru-Tone Hearing Aid Centers has been built with the help of Foster Web Marketing, the law firm, small business, and medical practice marketing firm, using 100% USA-based labor.
All Tru-Tone offices are members of the Better Business Bureau. Tru-Tone welcomes patients from the Pennsylvania area. Their caring staff of professionals invite you to visit their new website at http://www.trutonehearingaid.com.
About Foster Web Marketing:
Founded in 1998, Foster Web Marketing (FWM) offers attorneys, physicians, and other professionals across North America and overseas an effective online marketing approach that combines appealing and intuitive design with the latest search engine optimization, comprehensive marketing services, and content management strategies. FWM has proven that it is possible to build a Made in the USA business with excellent customer service in a very competitive market, all while helping its clients succeed through powerful websites and proven education-based marketing techniques using its proprietary secret weapon, Dynamic Self-Syndication (DSSTM). To learn more, please visit http://www.FosterWebMarketing.com.