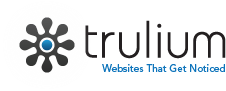 Greenwood Village, CO (PRWEB) June 05, 2014
Trulium, a Denver web development and design company, combines design and functionality to create an internet presence that will meet the clients business requirements. According to the advanced technologies in the marketplace, web design and development requires a perfect blend of balance between content, design. These are inclined by diverse variables, but require careful steps and planning. The company is now offering services of e-Commerce web development.
The company suggests that clients gain an understanding that Information Architecture is the most crucial part of the website, and explains the companys important information. Initially, after designing the website, they create an outline of where the items will go, called a Wireframe. They then give the Wireframe to their designers and after getting the designed masterpiece, they start building it into a coded template that is used for the clients websites pages.
Trulium is also renowned as a leading company of SEO in Denver, and a spokesperson from the company elaborated, We begin by gaining a complete understanding of your services and products. Then we merge that information with the guidelines set by Google and other search engines to provide an effective, aggressive SEO campaign. Additionally, we are available to discuss specifics and provide timely reports that are comprehensive and easy to understand.
They also provide diverse services to complement the clients marketing strategy and SEO campaign such as email marketing, optimized content creation, social media marketing, and PPC services.
About Trulium
Trulium is a full-service Web Design Development and Search Engine Optimization & Strategy agency thats STRENGTH is producing VISIBILITY online that will result in ones SUCCESS. It creates effective content manageable websites that are focused on getting visibility and top search engine rankings. Through a proven methodology, they build successful websites that are easy to manage and get results. Their mission is to help small businesses succeed with their online ventures in a way that makes it fun and interesting. Trulium is a firm believer in Open Source products and develops in the LAMP environment.
For more information, please visit – http://www.trulium.com.