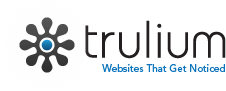 Greenwood Village, CO (PRWEB) February 26, 2014
Trulium, a web development company in Denver, has been highly successful in creating a difference in website performance. Their website designers enable clients with powerful tools and insightful strategies that help to generate leads and business. Trulium created Peacock Parfumerie's website as a responsible design, making the site fully Mobile Accessible by all devices. They also built a custom store locator for the website, and added a robust E-Commerce store.
At Trulium, their web development team makes it easy for clients to feel that their needs and requests are being met. Designing a website requires careful steps and planning, which starts with Information Architecture. It specifically looks at where it places presents the information and answers the question of why one needs it. It's arguably the most important part of a website.
Trulium has been developing E-commerce Website solutions for more than eight years and can guide clients to the correct fit for their companys needs, both today and into the future. Truliums spokesperson Curtis Armijo stated, When it comes to internet retail, you're limited only by your imagination. You have to start with a great product and a website enabled for E-Commerce. After working though all of the details, you end up with a well-crafted website that satisfies your business's needs and gives your users a pleasant experience, and an overall great impression of your company.
About Trulium
Trulium.com is a full-service Web Design Development and Search Engine Optimization & Strategy agency whos STRENGTH is producing VISIBILITY online that will result in ones SUCCESS. It creates effective content manageable websites that are focused on getting visibility and top search engine rankings. Through a proven methodology, they build successful websites that are easy to manage and get results. Their mission is to help small businesses succeed with their online ventures in a way that makes it fun and interesting. Trulium is a firm believer in Open Source products and develops in the LAMP environment.
For more information, please visit- http://www.trulium.com.