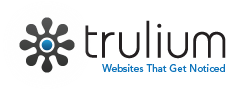 Denver (PRWEB) August 27, 2014
Merging both design and development, Trulium now offers the most functional services of website design in Denver to meet business demands. A noticed website requires a good balance between the content, design and E-commerce capabilities. Trulium possesses expertise in developing E-commerce website solutions that are professionally designed online storefronts.
In addition, Trulium has eight years of exceptional and successful shopping cart experience. Since E-commerce is primarily defined as the buying and selling of goods and services, it has become one of the fastest growing areas of the marketplace. The company aims to provide clients with a well-crafted website that will help satisfy their business needs. Trulium offers unmatched services when it comes to their Web design in Denver.
They also offer mobile website development to help make the website user-friendly for all mobile devices in the future. A spokesperson from Trulium mentions, With our converter services, we can make your WHOLE mobile site easy to use. You may have heard about 'User Experience' at some point, but never really thought that it applied to you. Well, actually, it applies to everyone, and you need to consider it more than you think. The solution is pretty simple: Build a mobile-ready website that will be easy to manage and will accommodate any growth you encounter.
About Trulium

Trulium is a full-service Web Design Development and Search Engine Optimization & Strategy agency thats STRENGTH is producing VISIBILITY online that will result in ones SUCCESS. It creates effective content manageable websites that are focused on getting visibility and top search engine rankings. Through a proven methodology, they build successful websites that are easy to manage and get results. Their mission is to help small businesses succeed with their online ventures in a way that makes it fun and interesting. Trulium is a firm believer in Open Source products and develops in the LAMP environment.
For more information, please visit http://www.trulium.com.