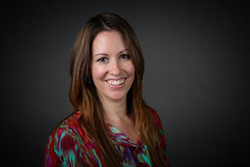 Scottsdale, Ariz., (PRWEB) May 08, 2015
TTI Success Insights (TTI SI) has welcomed a new member to the team, Jennifer Lawhead, as Communications Manager.
Working with the company on a freelance basis for the last two years, Lawhead joined TTI SI full time in March. As communication manager, Lawhead will be responsible for helping the team with communication strategies, public relations campaigns, social media outreach and other marketing initiatives all while supporting the growth of TTI SI.
Its a thrill to welcome Jennifer to the TTI SI team, said Emily Soccorsy, TTI SI vice president of corporate communication. Jennifers bright mind, experience and relentless commitment to excellence in all she does have already raised the bar for our marketing, branding and communications performance. Were lucky to have her.
TTI SI is a futuristic company because of its mission to impact lives and make a difference in our workplace happiness, Lawhead said. The company has some amazing stories to tell. Im looking forward to helping tell those stories while also empowering our network to leverage our assessment and talent management tools in meaningful and profitable ways.
Lawhead brings 10 years of professional experience to the position. Earning dual degrees in journalism and sociology, she began her career in community journalism, where she discovered the power of storytelling.
Two years later, Lawhead leveraged her journalistic skills by transitioning into public relations roles at two full-service marketing agencies. It was there that she honed skills in media relations, influencer relations, content marketing and social media across industries for a variety of B2C and B2B companies. Lawhead has also won industry awards for media relations strategy and crisis communications.