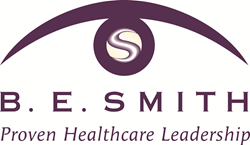 LENEXA, Kan. (PRWEB) April 23, 2015
After conducting a nationwide executive search led by healthcare leadership solutions firm B. E. Smith, Tulsa Cancer Institute in Tulsa, Okla., has hired Suanne Gersdorf as chief executive officer. A skilled healthcare executive with more than 20 years of oncology leadership experience, Gersdorf will assume her new duties on May 13.
We are pleased to find someone with Suannes background in leading physician practices. Our organization will benefit from her innovative approach and successful track record leading large oncology practices, said Dr. Daron Street, president of the board of directors at Tulsa Cancer Institute. Suanne brings a collaborative and entrepreneurial leadership style that will enable the institute to continue to thrive and provide superior patient care.
Formerly, Gersdorf provided leadership at Valley Health Services in Winchester, Va. She joined the organization as executive director of oncology and surgery and was later promoted to vice president of corporate service lines. Previous executive positions include serving as director of oncology services at Providence Health Care in Spokane, Wash., administrator at St. Lukes Regional Medical Centers Mountain States Tumor Institute in Boise, Idaho, and as administrator of patient care services and executive director of CancerCare of Maine at Eastern Maine Medical Center in Bangor, Maine.
Tulsa Cancer Institute was seeking a strategic leader who could continue to move the organization forward in the changing healthcare landscape, said Kathy Noland, vice president of senior executive search for B. E. Smith, the healthcare executive search firm who conducted the nationwide CEO search for Tulsa Cancer Institute. Susannes experience and leadership style were the perfect fit.
Gersdorf earned a Master of Business degree from Husson College in Bangor, Maine and a Master of Nutrition and a Bachelor of Science in Nutrition from the University of North Carolina in Greensboro. She is a fellow of the American College of Healthcare Executives (ACHE).
About Tulsa Cancer Institute:

Tulsa Cancer Institute, founded in 1972, has the largest team of cancer experts in Oklahoma with over 20 cancer specialists and more than 100 nurses and associates in northeastern Oklahoma. Tulsa Cancer Institute provides complete cancer care: radiation, chemotherapy, clinical trials, in-house lab and on-site pharmacy. Tulsa Cancer Institute also has cancer treatment centers in Stillwater, Bartlesville and McAlester. For more information about Tulsa Cancer Institute, visit http://www.tciok.org/.
About B. E. Smith:

Founded in 1978, B. E. Smith is a full-service healthcare executive search firm and the top-ranked provider of senior-level leadership services including Interim Leadership, Executive Search and Advisory Services. Veteran healthcare recruiters and regional healthcare experts partner with each client to create customized solutions. B. E. Smiths proven methodology has resulted in the recent placement of more than 900 leaders into healthcare organizations worldwide. The firm utilizes a comprehensive sourcing strategy incorporating the latest marketing techniques, association partnerships, social networking and one of the largest databases of skilled senior-level healthcare executives in the industry to deliver immediate results in todays complex healthcare environment. For more information, visit BESmith.com or call 855-254-8261.