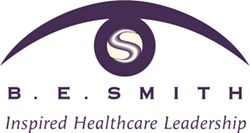 LENEXA, Kan. (PRWEB) December 17, 2014
B. E. Smith, the only full-service leadership solutions firm dedicated exclusively to healthcare providers, has been retained to lead a national chief executive officer search for Tulsa Cancer Institute in Tulsa, Okla. The top executive search firm in the healthcare industry, B. E. Smith has recently placed more than 900 healthcare executives into organizations.
Tulsa Cancer Institute is a physician-owned group practice which provides a full range of cancer care services to northeastern Oklahomans. The Institute boasts nationally recognized physician specialists and clinicians, including 23 blood and cancer specialists and more than 200 nurses and associates. Headquartered in Tulsa, this specialty medical practice consists of a regional network of comprehensive oncology services offering state-of-the-art facilities and equipment throughout the region. The Institute is active in clinical research trials, strives to implement the latest technologies and provides a continuum of care and support to patients.
Tulsa Cancer Institute is seeking an entrepreneurial leader to set vision and execute strategic plans to drive this well-recognized physician oncology practice and cancer institute successfully into the future. The new chief executive officer will lead growth and ensure stellar outcomes through efficient operations to maintain strong reputation and expand market share. Additionally, the CEO will utilize financial acumen and innovative leadership to advance the organization and ensure strong financial performance.
The complete job posting for Tulsa Cancer Institutes CEO position can be found on the B. E. Smith website.
About Tulsa Cancer Institute:

Tulsa Cancer Institute, founded in 1972, has the largest team of cancer experts in Oklahoma with over 20 cancer specialists and more than 100 nurses and associates in northeastern Oklahoma. Tulsa Cancer Institute provides complete cancer care: radiation, chemotherapy, clinical trials, in-house lab and on-site pharmacy. Tulsa Cancer Institute also has cancer treatment centers in Stillwater, Bartlesville and McAlester. For more information about Tulsa Cancer Institute, visit http://www.tciok.org/.
About B. E. Smith:

Founded in 1978, B. E. Smith is a full-service healthcare executive search firm and the top-ranked provider of senior-level leadership services including Interim Leadership, Executive Search and Advisory Services. Veteran healthcare recruiters and regional healthcare experts partner with each client to create customized solutions. B. E. Smiths proven methodology has resulted in the recent placement of more than 900 leaders into healthcare organizations worldwide. The firm utilizes a comprehensive sourcing strategy incorporating the latest marketing techniques, association partnerships, social networking and one of the largest databases of skilled senior-level healthcare executives in the industry to deliver immediate results in todays complex healthcare environment. For more information, visit BESmith.com or call 855-254-8261.