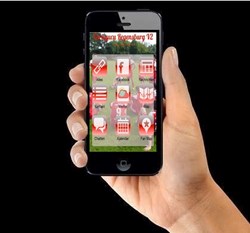 New York, NY (PRWEB) November 02, 2013
AppMakr, a leading DIY mobile app builder, today announced that Turkgucu Regensburg V2 is the companys App Of The Week for October 27th – November 2nd.
Each week, AppMakr features one app from the thousands published using our app building tool, called The Machine. This app was selected because it demonstrates the quality of content, design and relevancy that mobile apps can bring to groups trying to make a difference in their community.
With more than 1 Billion smartphones now active in the world, 84% of those users are spending at least 1 hr each day on their smartphones, the base on potential mobile readers for Turkgucu Regensburg V2 is massive and growing quickly by the day. It was this potential that motivated AppMakr to create an easy drag-and-drop app builder platform that enables anyone to create an app like Turkgucu Regensburg V2 for free and without the knowledge of coding.
FC Inter T