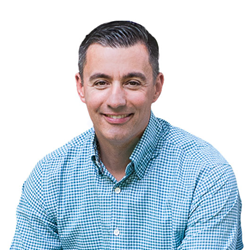 STAFFORD SPRINGS, CT (PRWEB) February 17, 2015
Digital marketing consultancy Paradiso Presents will host a seminar for independent agents and brokers interested in generating revenue with social media. The event will take place at Travelers Claim University, 99 Lamberton Road, Windsor, Conn., April 9 and 10, 2015.
The seminar will feature two full days of interactive and informative discussions on branding, website development, blogging, social channel mastery, mobile marketing and mobile apps, search engine optimization and more.
By building and implementing a social marketing strategy several years ago, Ive been able to make use of modern marketing techniques to double our agency revenue in just five years, says Chris Paradiso, owner of Paradiso Financial & Insurance Services in Stafford Springs, Conn., which received the National Association of Professional Insurance Agents 2013 Excellence in Social Media Award.
Along our journey, weve learned a lot about what works in the insurance business and what doesnt, he adds. This workshop allows me to share my insights and experience with independent agents and brokers who want to develop and execute a revenue-generating social media strategy of their own.
In addition to Paradiso, presenters at the two-day event include Kelly Donahue-Piro, owner Agency Performance Partners, who will address digital process and procedures and sales; Eddy DeMelo, a partner with Donahue-Piro in the start-up consultancy Agency Appeal, who will share insight on search engine optimization; and Matt Aaron, owner of GoInsuranceAgent.com, who will discuss mobile marketing and the importance of agency mobile apps.
Weve been able to put together a strong roster of presenters who are at the forefront of insurance agency social marketing, Paradiso explains. They have been valuable resources to our agency as weve built our social capacity. Each is a skilled and engaging presenter who brings deep knowledge and insight to the table.
Donahue-Piro adds, Ive taken part in previous Paradiso Presents workshops and found them to be engaging, spirited and fun. Best of all, participants walk away from the events with a number of actions they can implement right away, as soon as they return to their agencies.
Registration cost is $ 250, which covers event costs. Any remaining funds will be donated to Journey Found, a non-profit organization that provides housing and support to adults with developmental disorders and intellectual disabilities and helps these individuals achieve all available opportunities that contribute to personal growth.
To register for the event, visit http://www.paradisopresents.com/attend-a-seminar-2/. For more information, email Chris Paradiso at cparadiso(at)paradisoinsurance(dot)com.
ABOUT PARADISO PRESENTS: Paradiso Presents, LLC was formed to teach agencies how to survive in todays complex online marketing world. The firm specializes in educating agents, carriers and associations in America on a range of branding, online, social and management strategies. http://www.ParadisoPresents.com