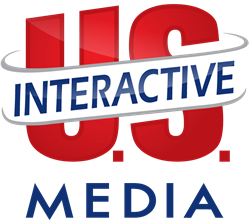 New York City, NY (PRWEB) June 01, 2015
U.S. Interactive Media has announced the move of their Director of Client Services, Melissa Fernandez, to lead its Chicago team as a result of increased demand for digital media services.
As our company prides itself on local market buys, its necessary to easily position ourselves in front of current and prospective clients, said U.S. Interactive Medias President, Eran Goren. Moving Melissa to Chicago allows us to establish a local digital presence thats much needed with the increasing opportunities.
Melissa Fernandez has worked the past three years identifying and leading new business efforts for U.S. Interactive Media, while maintaining stewardship, ensuring quality, and providing financial accountability for the companys client roster.
Fernandez will begin in the Chicago office in early June.
About U.S. Interactive Media
U.S. Interactive Media is an independent, full-service digital media agency that provides innovative media strategies, execution and results that cultivate and maximize clients businesses. The company was founded in 2004 by media industry innovator, Dennis Holt. It is headquartered in Irvine, California. Our approach is designed to build brand equity, while generating measurable performance through media planning and buying, search engine marketing, search engine optimization, social media, direct response, and programmatic media solutions.