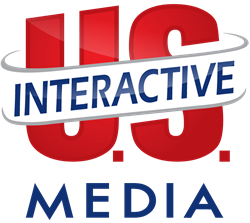 IRVINE, CALIFORNIA (PRWEB) May 19, 2015
US Interactive Media (USIM) has named Brad Johnson as Vice President of Business Development.
Brad shares our company views and knows what it takes to drive new growth, said Eran Goren, President of U.S. Interactive Media. His experience uniquely positions him to lead our business development efforts, and he is a great addition to our senior leadership team.
As the VP of Business Development, Johnson is responsible for establishing long-term partnerships with ad agencies and direct clients.
Johnson has more than 15 years of experience as a sales and client services professional and manager. He has delivered media, marketing and customer management solutions to hundreds of clients across many industries. Prior to USIM, he led sales efforts at Greenwood Hall where he helped create and drive the education division to become a leader in the industry. Additionally, Johnson led sales efforts at ACP Interactive, which supported a variety of advertising campaigns for Procter & Gamble.
Johnson graduated from the University of North Carolina- Chapel Hill and the School of Journalism and Mass Communications with a Bachelor of Arts in Broadcast Journalism.
About U.S. Interactive Media
U.S. Interactive Media is an independent, full-service digital media agency that provides innovative media strategies, execution and results that cultivate and maximize clients businesses. The company was founded in 2004, by media industry innovator, Dennis Holt. It is headquartered in Irvine, California. Our approach is designed to build brand equity while generating measurable performance through search engine marketing, display media, rich media, social media, direct response, and mobile solutions.
Supported by 60 employees and estimated billings if $ 123M, US Interactive Media plans, buys and stewards media using deep-rooted relationships, expertise, technology, and a firm commitment to extraordinary service.