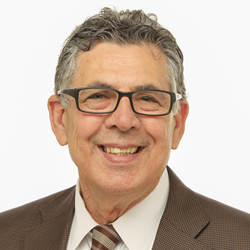 San Diego, CA (PRWEB) April 23, 2015
U-T San Diego proudly announced that it has named longtime publishing and media executive Mark Ficarra as senior vice president.
In the role, Ficarra will provide leadership, direction and strategic input to all business areas and directly oversee the U-Ts advertising sales, marketing and product development departments.
The appointment of Ficarra represents a reunion of sorts, as he served as the U-Ts vice president of sales and marketing from mid-2009 through 2011, when the organization was owned by Beverly Hills-based investment firm Platinum Equity.
I had the privilege of working closely with Mark during his previous tenure with the U-T, and I know from personal experience that hes both a remarkable person and an extraordinary executive, said Jeff Light, U-T San Diegos president and editor. Adding him to our leadership team instantly makes us a smarter, stronger and more visionary organization, and positions us even better to successfully meet the challenges and opportunities that lay ahead.
Ficarra has more than 25 years of senior management experience, during which he helped lead numerous daily and weekly newspapers and digital media organizations, including the Denver Post, Cox Media, Thomson Newspapers, and Freedom Communications. Most recently, he served as publisher of the Las Vegas Review-Journal and chief revenue officer for Stephens Media.
It is so fortunate that the U-T was founded and is still thriving in one of the most vibrant and beautiful communities in the nation, said Ficarra. To be able to serve local readers, advertisers, global entrepreneurs and visitors as the primary information and news source in San Diego is both a privilege and a huge responsibility. I am excited about returning to the U-T and helping our team continue winning on all fronts. I approach this role seriously, yet joyfully!"
For all other information, including media inquiries, contact Stephanie Brown, U-T San Diegos senior director of marketing and public relations, at stephanie.brown@utsandiego.com or 619-823-9794.
About U-T San Diego

The San Diego Union-Tribune, LLC, owner of the 146-year-old U-T San Diego, is San Diegos leading media company and its most comprehensive source of news, entertainment and information in the region. Each week, products are delivered to more than 96 percent of all San Diego County households through its integrated media portfolio: the Pulitzer Prize-winning newspaper, U-T San Diego; the website, UTSanDiego.com; Sundays Best; The Night + Day, DiscoverSD and DiscoverSD.com weekly entertainment guides; Spanish-language products Enlace and Vida Latina-San Diego; U-T TV, an Emmy award-winning on-demand video news source; and hyper-local community papers, U-T Community Press. For more information visit http://www.utsandiego.com.