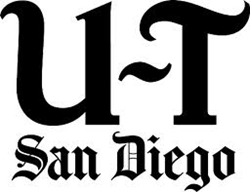 San Diego, CA (PRWEB) July 31, 2014
U-T San Diego announced it is expanding digital platform solutions for its advertisers. The U-T is offering a range of new services that will help customers establish or enhance their digital presence.
Local businesses need a trusted partner to help identify strategies that will work. We can help them navigate the digital landscape to ensure they can achieve their business goals, said Mike Hodges, U-T San Diegos President and COO.
Anytime. Anywhere is more than just a slogan, Hodges said. It is U-T San Diegos commitment to working with advertisers so that they connect with their target audiences and market their businesses locally, regionally and nationally, 24 hours a day, on a range of digital platforms and devices.
Here are just some of the services being rolled out: