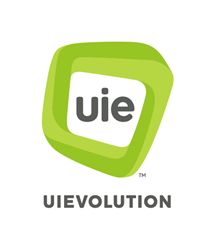 Seattle, Wash (PRWEB) March 14, 2014
UIEvolution, Inc., a global leader in connected screen solutions, announced today the release of a cutting edge mobile application called Astray, an augmented reality (AR) app demonstrating how computer vision can increase point-of-sale engagement, brand awareness and revenue opportunities. By developing Astray, UIEvolution, one of the early adopters of AR, displays their abilities to solve how to utilize the accelerometer to realistically model gravity within the context of the AR space, something few in the industry have solved.
AR allows anyone with a smartphone or tablet to transform a printed advertisement, postcard, product package or still image into an interactive 3D experience simply by pointing the devices camera at it. AR draws consumers into a personalized retail experience by overlaying a new digital world onto the physical world, instantly transforming everyday marketing materials print, static product packaging, direct mail into a virtual shopping trip, vacation-like experience or personification of the product.
Built on top of the popular Unity graphics engine, Astray embraces the format of a challenging maze game but adds a clever real-world twist that kids and adults find exciting. The maze-like Celtic world of Astray explores endlessly changing environments, allowing players to experience as much outside of a mobile device as they do within it. Players don't need to tediously download and print a target as required in first generation AR products. Just snap a photo of a flat surface such as a book or box. Astray will use that as your game board, seamlessly attaching a rich 3D environment to your surface.
Astray mixes animated 3D models in the app to create an AR experience like nothing available in the market. Players can navigate through an augmented reality world, where superimposed graphics, video, audio and other sensory enhancements are used over a real-world environment and in real-time. As players try to beat the clock, they are captivated by the energy and mystery of the application.
UIEvolution utilized Qualcomms Vuforia software platform to create Astray. Providing the glue that bridges the virtual and real worlds together, Vuforia gives unparalleled and highly convincing image tracking, making the distinction between the real and the augmented difficult to detect.
Instructions to Play Astray

1.