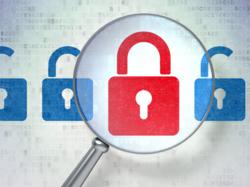 Dallas, Texas (PRWEB) May 24, 2013
idcloak Technologies launches a UK Proxy server List to compliment the recent release of its US list. The move adds choice and a broader range of functionality to a user base heavily reliant on options. When you are stuck behind a government block on Google and Facebook, the key to successful censorship circumvention is blending in with normal traffic, explains Gill-Chris Welles, a circumvention specialist at idcloak, The internet is global and the only way censored users can bypass blocks without detection is by accessing proxies in the same way they would websites: variously. Filters are designed to pick up on modes of behavior that give away unblocking activity, and users need multiple options if they are to shake off detection. Our UK proxy server list gives them a new range of IP addresses to work with, and will still land the user in an English language internet environment.
It is not just breadth of choice that equips proxy users in their battle against censorship but contemporaneousness as well, as web censors work non-stop to uncover proxy IP addresses and close them down. With government web censorship, proxies can be blocked within hours, even minutes of going online, says Welles, and to combat this issue, our UK proxy server list needs to be continuously updated with fresh new proxies replacing the old on a daily basis. This is a challenge, since there are relatively few proxy administrators in the UK who offer their bandwidth and processing power for public use.
At present, the idcloak UK proxy server list consists of HTTP/S proxies only. This protocol is designed for rerouting web browser activity through British servers. Our British proxies are effective as a Google, Facebook or YouTube unblocker, for example; but they will not support internet applications that run outside of a browser. If a user wants to access Skype from a country where it is blocked, for example, they will need a VPN service.
idcloak Technologies is a Dallas internet services firm working towards greater security, freedom and privacy on the web. For more information, visit http://www.idcloak.com