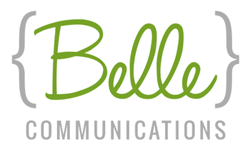 Columbus, Ohio (PRWEB) September 17, 2014
Belle Communications, an integrated PR agency specializing in public relations, social media and content marketing for food, restaurant and startup brands, announces being chosen as the public relations agency of record for Kahiki Foods, Inc.
The agency has been retained to bring fresh awareness to the innovative approach and superior quality of Kahiki Foods through marketing and social media strategy with tactical implementation. Belle Communications will enhance the brands thought leadership and influencer relationships across social media, email marketing and through highly targeted public relations in the traditional, blog and trade media space.
Kahiki Foods is an innovator in the frozen food category, as demonstrated by its superior ingredients and commitment to all natural product lines, explains Kate Finley, CEO and founder of Belle Communications. We choose to work with brands that recognize the potential to raise the bar in their industry and are committed to excellence. We are honored to partner in the future success of the Kahiki Foods brand.
Based in Columbus, Ohio, Kahiki Foods offers a wide range of all natural frozen entr