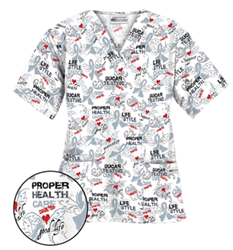 Plantation, FL (PRWEB) November 04, 2014
According to Action for Healthy Kids, one in three kids is overweight or obese — putting them at risk for diabetes and other serious health issues. If this trend continues, this generation will be the first in American history to live shorter lives than their parents. This is a very scary statistic as it reflects our culture and society in the last 10 years. Parents are working longer hours or multiple jobs and less time is being spent with their kids. As a result, they do not play outside enough or are less involved in extracurricular activities and the pace that technology and electronics have advanced, they are now consumed with these instead.
Diabetes is the 7th leading cause of death in the United States according to the American Diabetes Association. Type 1 diabetes can occur at any age but children, teens or young adults are diagnosed more than adults by this condition. The body makes little or no insulin and daily injections of insulin are required.
This Fall 2014, Uniform Advantage donated $ 1 from the sale of each of its Diabetes Awareness White prints and will be contributing over $ 2,500.00 to help fight against Diabetes in kids. Giselle Butler, SEO Analyst/Project Manager said "Charities involving kids always need help with greater exposure and funding. Uniform Advantage is excited to be involved and do our part as this is the next generation after us!"
Game On

Action for Healthy Kids Game On program is designed to challenge Americas schools, their staff, students and families to make a daily choice of including healthy food choices in their diet and physical activities. Why? Because healthy kids learn better. AFHKs signature school wellness program, Game On equips schools with the resources and information to earn healthy-school certification through the United States Department of Agriculture, Food and Nutrition Services HealthierUS Schools Challenge recognition program. A detailed evaluation of the Game On program revealed that:


84% of students reported increasing their physical activity levels before school
88% of students reported increasing their physical activity after school
Kids demonstrated that they knew what foods to eat and made better food choices at home and at school
95% of schools made changes to their wellness practices as a result of Game On
About Action for Healthy Kids

Founded in 2002 by former US Surgeon General Dr. David Satcher, Action for Healthy Kids fights childhood obesity, undernourishment and physical inactivity by helping schools become healthier places so kids can live healthier lives. In 2013, AFHK programs impacted more than 29,000 schools and 12.9 million children. AFHKs work is augmented by 80,000+ dedicated volunteers and champions, collaboration with a national partner coalition of more than 90 organizations, and in-depth knowledge of producing transformative change to make Every Kid Healthy.
About Uniform Advantage

Uniform Advantage is a leading retailer of scrubs and medical uniforms. Founded in 1985, the company operates out of Plantation, Florida and ships from their distribution center near Atlanta, Georgia. It has grown to include 29 retail stores located in key cities across the U.S., a catalog division and an entity dedicated to the online market.
For more information and to view their garments, visit the Uniform Advantage web site at http://www.UniformAdvantage.com or call 800-283-8708.