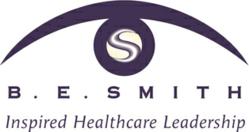 LENEXA, Kan. (PRWEB) February 06, 2013
After conducting a nationwide executive search led by healthcare leadership solutions firm B. E. Smith, University of Minnesota Medical Center, Fairview in Minneapolis, Minn., has hired Laura Reed as chief nursing executive. A seasoned healthcare executive with extensive nursing leadership experience, Reed will assume her new duties at University of Minnesota Medical Center, Fairview on March 11th.
Laura brings a proven track record in the areas of clinical program development, patient satisfaction and nursing engagement, said Mark Madden, senior vice president of executive search for B. E. Smith. Her leadership experience, both clinical and operational, will be a great asset.
Prior to joining University of Minnesota Medical Center, Fairview, Reed served in numerous leadership roles for Mercy Medical Center in Cedar Rapids, Iowa, most recently as senior vice president-patient care services and chief nursing officer. Through her leadership, Mercy Medical Center achieved significant growth in the clinical departments while improving patient outcomes.
University of Minnesota Medical Center, Fairview, was seeking an experienced chief nursing executive with a demonstrated ability to lead nursing initiatives in the academic health environment, said Teresa Collins, vice president of executive search for B. E. Smith. Lauras experience and leadership style is an ideal match.
Reed earned a masters degree in business administration and a masters degree in nursing from the University of Iowa. She is a member of the Iowa Organization of Nurse Leaders (IONL) and the American Organization of Nurse Executive (AONE).
About B. E. Smith:

Founded in 1978, B. E. Smith is a full-service healthcare leadership solutions firm and the top-ranked provider of senior-level leadership services including Interim Leadership, Executive Search and Consulting Solutions. Veteran healthcare leaders and regional healthcare experts partner with each client to create customized solutions. B. E. Smiths proven methodology has resulted in the recent placement of more than 600 leaders into healthcare organizations worldwide. The firm utilizes a comprehensive sourcing strategy incorporating the latest marketing techniques, association partnerships, social networking and the largest database of skilled senior-level nursing executives in the industry to deliver immediate results in todays complex healthcare environment. For more information, visit BESmith.com or call 877-802-4593.