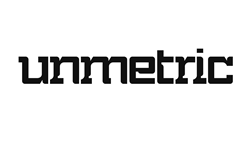 New York, NY (PRWEB) November 13, 2014
Unmetric, the only social media intelligence platform focused on brands, today announced a global partnership with Social@Ogilvy, the social media consultancy arm of Ogilvy & Mather. Under the partnership, Social@Ogilvy will use Unmetrics social intelligence and benchmarking platform to analyze, compare and harness creative inspiration for compelling social campaigns that generate high consumer engagement and drive business results.
Smart insights derived from data will help connect consumers and brands more effectively than ever before, noted Social@Ogilvy Global Managing Director Thomas Crampton. Data from Unmetric will help support our extensive rollout of data-driven tools. Were excited to have them as a global partner.
The ubiquity of social mediacombined with powerful data analytics toolscontinues to push digital marketing in new directions, allowing brands and creative agencies to make intelligent decisions based on what is proven to work, said Lux Narayan, CEO of Unmetric. This alliance will empower Social@Ogilvys global team of experts to plan and create effective, award-winning content for clients. We are delighted to partner with an industry leading digital consultancy in this new era of data-driven creativity.
Unmetics social intelligence and benchmarking platform provides brands and agencies with comprehensive analysis of metrics that matter and competitive benchmarking of efforts against industry competitors, which fuels creative inspiration based on whats proven to work. Unmetrics suite of social analytics tools are the choice of modern marketers at global brands and award-winning digital agencies.
To find out more about Unmetrics social media analytics and benchmarking solutions, visit http://www.unmetric.com.
About Unmetric

Founded in 2011, Unmetric is the only social media intelligence platform focused on brands and trusted to arm the modern marketer with the tools to ideate, compare and analyze the channels, content & campaigns of thousands of brands. Unmetric combines the power of people and technology to track and analyze the online behavior of 25,000 brands segmented across more than 30 sectors for all major social channels including Twitter, Facebook, Pinterest, YouTube, Linkedin, and Instagram. With a singular focus on client success and a growing roster of Fortune 500 companies, digital agencies, and other large global brands, Unmetric offers unparalleled intelligence to confidently make more informed business decisions and compete in the data-led economy. The company is headquartered in New York City with additional offices in Chennai, India and the U.S. For more information, visit http://www.unmetric.com, or check out the Unmetric blog at http://blog.unmetric.com.
About Social@Ogilvy

Social@Ogilvy is the world's largest network of social media strategists. Named 2013 Global Digital/Social Consultancy of the Year by The Holmes Report, the practice leverages social media expertise across all Ogilvy & Mather disciplines, offering an extensive list of services within the foundational business solutions — Listening and Analytics; Social Business Solutions; Social Media Marketing and Communications; Social Shopping; Social CRM; Social Care; and Conversation Impact.