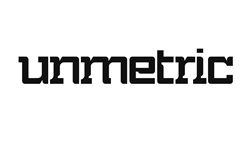 New York, NY (PRWEB) April 28, 2015
Unmetric, the only social media intelligence platform focused on brands, was honored with a Champion Award at the DEMO Traction 2015 Growth Conference held at the Mission Bay Conference Center in San Francisco on April 22, 2015.
Organized by International Data Group (IDG), the global DEMO conferences focus on identifying the most promising emerging technologies and product innovations and have served as a launch-pad event for companies such as Palm, E*Trade, Salesforce, WebEx, TiVo, VMWare and Fusion-io. The DEMO Traction Champion Awards are traditionally presented to four traction companies for their ability to present a great product, its market position and compelling features, and what differentiates it from others.
Unmetric earned top recognition out of seven companies in the Marketing category and 33 total presenting companies across industry sectors. Additional Champion Awards went to: ExpectLabs (Information Technology), BetterWorks (Smart Data), TalkDesk (Operations/Learning), and FollowAnalytics (Smart Data).
"DEMO Traction is designed to showcase the most promising high-growth companies, said DEMO executive producer Erick Schonfeld. Our judges were impressed with Unmetric's approach to measuring the effectiveness of content marketing across social media.
"I thought the Unmetric team put together a compelling presentation and did a great job differentiating themselves from the competitive market by virtue of their customer list and focus on actions, not just data," said Kara Nortman, Partner at Upfront Ventures and DEMO Traction judge.
On receipt of the award, Unmetric co-founder and chief executive Lux Narayan commented, When it comes to social media marketing, our clients tell us theyre more focused than ever on using data to fuel the creative process. This Champion Award is a testament to our mission as standard-bearer for social media analytics that drive true value for brands and agencies.
This latest honor follows the companys recognition as one of 15 Social Media Companies to watch in 2015 by Forbes, and comes on the heels of Unmetrics record-setting 2014. For further information about how your brand or agency can benefit from Unmetrics social media intelligence platform, visit http://www.unmetric.com.
About Unmetric

Founded in 2011, Unmetric is the only social media intelligence platform focused on brands and trusted to arm the modern marketer with the tools to ideate, compare and analyze the channels, content & campaigns of thousands of brands. Unmetric combines the power of people and technology to track and analyze the online behavior of 25,000 brands segmented across more than 30 sectors for all major social channels including Twitter, Facebook, Pinterest, YouTube, Linkedin, and Instagram. With a singular focus on client success and a growing roster of Fortune 500 companies, digital agencies, and other large global brands, Unmetric offers unparalleled intelligence to confidently make more informed business decisions and compete in the data-led economy. The company is headquartered in New York City with additional offices in Chennai, India and the U.S. For more information, visit http://www.unmetric.com, or check out the Unmetric blog at http://blog.unmetric.com.