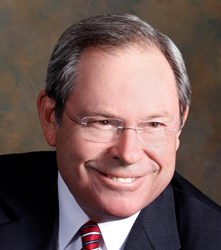 DAYTONA BEACH, Fla. (PRWEB) December 26, 2013
Upchurch Watson White & Max, a Florida- and Alabama-based professional association of mediators, has been named a Fortune Magazine Top Ranked Law Firm for 2014.
This weeks release of a special section in Fortunes 2014 Investors Guide revealed the mediation group is once again an AV Preeminent law firm, one of only 2,442 Go-To Firms in the country, according to a statement from ALM, also known as American Lawyer Media. A multi-media company based in New York City, ALM focuses on the legal and commercial real estate sectors. The company partnered with Martindale-Hubbell to publish the print and online editions of the list of top-ranked law firms not only in Fortune Legal Marketplace, but also on CNNmoney.com and Law.com.
Each of the firms comprises 10 or more attorneys where at least a third of those lawyers achieved the AV Preeminent Peer Review Rating. UWWM has achieved this designation for all three years of the lists existence.
This is a terrific honor, and a real tribute to the many talented mediators who have given us the honor of representing them over the past 15 years, said John Upchurch, founder, principal and CEO of the group. We are delighted that this comes about just as we enter the South Florida market with three new locations throughout the tri-county area.
That brings the total number of Upchurch Watson White & Max offices to eight: one each in Daytona Beach, Maitland, West Palm Beach, Fort Lauderdale, Jacksonville and Birmingham, Ala., and two in Miami.
About Upchurch Watson White & Max

A nationally leading mediation specialty firm, Upchurch Watson White & Max is known for facilitating reasonable agreements to resolve complex issues. From eight offices in Florida and Alabama, twenty-nine Supreme Court certified attorney mediators with wide-ranging practice areas serve as court-appointed and privately employed mediators, arbitrators and third-party neutral case managers, implementing innovative methods of alternative dispute resolution across the country. On the Web: uww-adr.com