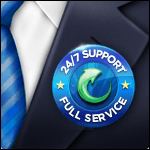 Westlake Village, CA (PRWEB) October 31, 2012
UpSellit, the leading provider of site abandonment solutions, today announced the release of a completely redesigned website that provides marketers with the resources needed to identify effective methods for customer recovery. The new UpSellit site enables marketers to better understand the different techniques and proven strategies for reducing site abandonment.
"We are a proud leader in site abandonment," commented Tom Kogler, CEO and CO-Founder of UpSellit. "We have worked hard these past seven years to build the industry's most advanced suite of abandonment solutions, and our new website does an excellent job of highlighting the features and capabilities that make our solutions the best in the industry."
Founded in 2005, UpSellit began as the web's only provider of the Abandonment Chat solution, an automated chat technology designed to recover abandoned carts with intelligent sales support. Over the following years, UpSellit anticipated an evolving online market and released its proprietary Email ReMarketing solution and the unique Abandonment Survey solution to recover abandoned transactions. The release of UpSellit's new website showcases the growing suite of site abandonment solutions while educating internet marketers about the various pitfalls that lead to cart abandonment.
Among many website enhancements, the new UpSellit.com features interactive demonstrations of each site abandonment solution. The efficiency of UpSellit's Email ReMarketing platform is showcased with an interactive application of its Datahound Lead Recovery technology. Marketers are now able to grasp the power of Datahound's pre-submit lead capture strategy by typing in a live form-field and watching as Datahound collects the entered data in real-time. Marketers can also initiate a SmartAgent chat conversation to test the natural language parsing and automated intelligence behind the Abandonment Chat solution. By exiting the survey page, marketers can also learn what makes UpSellit's Abandonment Survey uniquely different from traditional online surveys. This new level of visitor interaction serves to greatly reinforce the depth and complexity of UpSellit's suite of site abandonment solutions.
"We're very excited about the improvements made to our new site," commented Bryan Gudmundson, Creative Director at UpSellit. "For a long time we've held our trade secrets close to our chest, and the re-launch of our site celebrates the beginning of a new tradition in educating marketers about what they can do to reduce their site or cart abandonment."
UpSellit is headquartered in Westlake Village, CA with offices in New York and Los Angeles. To date, UpSellit has generated over $ 1 billion in otherwise lost revenue with its custom site abandonment solutions. Every full-service solution is developed, hosted and optimized on a 100% pay-for-performance pricing model, without any additional fees. With a long history of driving incremental lifts in conversions while collecting valuable consumer insight, UpSellit is the trusted source for custom site and cart abandonment solutions.