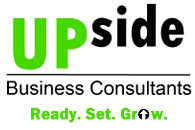 Hauppauge, New York (PRWEB) May 30, 2014
When Google Penguin was first announced on April 24, 2012, the goal was to decrease search engine rankings of sites that violated their webmaster guidelines. Sites with low quality, paid links, and over optimized links, for example, were penalized through a series of algorithmic updates. Thousands of small businesses who depend on search marketing for their lead generation campaigns experienced significant drops in rankings and web traffic.
Penguin made many business owners wonder if Google was on their side and if these updates were in fact helping or harming the small business community. However, when eBay and Payday Loan 2.0 rankings dropped last week, due to Google's Panda 4.0 Update, this made people begin to realize that any size or type of business is vulnerable, if it is pursuing harmful SEO tactics.
According to Doug Betensky of Upside Business Consultants, Since the first Penguin update, many businesses have since taken a white hat approach to Search Engine Optimization and have cleaned up their link profiles. However, those who have not done so may be facing ongoing penalties. With an algorithmic penalty, you need to have your SEO profile clean and above board before another Google update occurs. Simply waiting for your website to re-index will not solve the root issue.
SEO experts, who are closely monitoring Googles Penguin update, are predicting that Google may be releasing another update very soon. The good news is small business owners can be implementing preventive measures to help avoid potential problems, according to Mr. Betensky.
Conducting a thorough, manual SEO Audit now can be life-saving for small business owners who suspect they may not have a clean SEO record. Check for signs of over optimization of your anchor text, review your link profile, assess your link building velocity, and look deeply into the quality of the sites pointing to your domain, Mr. Betensky suggests. Over optimization, bad links, black hat SEO tactics and a lackluster website user-experience create signals that can hurt performance. Its best to be proactive and make sure that your website is above reproach.
The following are some of the signs that a website may become vulnerable to a Penguin Update: