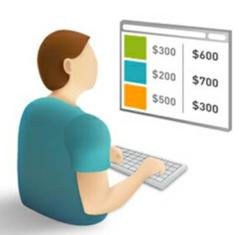 Boston, MA (PRWEB) November 13, 2012
Pricing-intelligence-solution-provider, Upstream Commerce, today announced expansion of its Partner Program to broaden the availability of its pricing intelligence services to retailers worldwide.
The Upstream Commerce Competitor Price Tracking Solution is a sophisticated, cloud-based Software-as-a-Service (SaaS) solution that uses advanced artificial intelligence, semantic analysis, data-mining, and image-recognition-algorithms to allow retailers to track specific pricing and assortment data on competitors' websites in real-time and adjust prices and product-mix accordingly.
"We work closely with retailers around the world to help them unlock the strategic potential of their product pricing and assortments," says Gilon Miller, Upstream Commerce's Chief Marketing Officer. The Company's mission is to help retailers compete more effectively, increase sales, and grow profit margins through the use of our advanced, automated real-time intelligence platform," Miller says.
"We're looking for quality partners," Miller continues."Platform Providers, Digital Marketing Agencies, Solution Providers, Solution Integrators, Consultants, and Vendors of related eCommerce solutions — people who are active, engaged, committed and dedicated to delivering best-in-class solutions from an industry-leading company to their retail clients," Miller says.