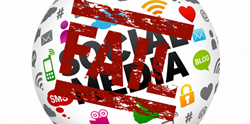 (PRWEB) March 25, 2014
How can the Social Media Fail be avoided for Urgent Care Clinics? Its hard work to get this part right. Its always growing and changing. Having an expert in urgent care marketing will be a great benefit.
The internet is nothing like it used to be in 1998. The only way to connect back then was through an AOL chat room filled with tech savvy preteens pretending to be 21. Now there's connectivity on endless levels. There's so many opportunities to connect with an audience, so where to start and why is there so much failure? Here are 3 tips.
1. Stop and pick one up – I have a funny story to help you understand this topic. When my son was 3 years old we took him to an Easter egg hunt. This was the first one that he was big enough to know what to do on his own. When it was time to run out and get the eggs with the other kids he just kept running. He was so overwhelmed at all the eggs in the field he could not stop and just pick one up. Needless to say, he only got a couple of eggs out of a field of 100s. Social Networking sites can be the same way. There are so many different sites out there. I see many Urgent Care Clinics miss out because they wont stop and just pick one up. They get overwhelmed and just try to forget the whole idea. The opposite is a problem too. I see some clinics with accounts on 15+ social sites. This can be quite a task to be relevant on all of them. My advice is to at least start with one. Facebook is the most impactful right now for your target market. If you havent got that one down you probably shouldnt waste your time on any others. If you can handle it, the ideal sites for Urgent Care Marketing would be Facebook, Twitter, LinkedIn, Google + and Pinterest.
2. Stay consistent – Ive already seen it this year. An Urgent Care Clinic will start the year off with making updates every day then, little by little they taper off until they only post once a month at best Do yourself and your clinic a favor. If you dont have the time, ability or the staff to keep things updated on a regular basis, find a company, like ours, that can do it for you. It will all pay off. Not only will this free up your time and effort, you will have an expert handling it. This way, when Facebook becomes the next extinct channel like MySpace, they will be on top of it and you wont be scrambling to catch up.
3. Incorporate Social Media into the marketing plan as a whole – This has been one of the biggest problems I have seen as of late in regards to Social Media Marketing. Many Urgent Care Clinics use social media completely independent from the total picture of their marketing plan. To the viewer, it looks like what you do on the social channels is just an afterthought. In some cases there is such a drastic difference in direction that it looks like the social sites might even be a different company from the website and any other marketing materials. Consistency in branding is important on all of your channels (Website, Social Pages, Stationary, Mailers, Newsletters, etc). When they dont all line up it severely cuts the effectiveness of the marketing plan. Dont let your social sites be the black sheep of your marketing efforts. That neglect is quite costly considering that social networking is the number one internet activity in the world.
I just gave you a few ways to ensure you dont end up with a Social Media Fail. There are still many more. To help we would love to give you a free social marketing report. In this report we can see how well your clinic is performing with social media and we can compare those results with 3 of your competitors. Click here to get started.
Read the full article on our website – http://www.urgentcare2point0.com/social-media-fail/.