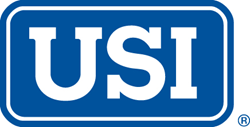 Valhalla, N.Y. (PRWEB) April 21, 2015
USI Insurance Services (USI) announced that it was named the Vertafore Agency of the Year during NetVU15, the largest technology conference in insurance, held March 26-28, 2015, in Indianapolis, Indiana. The awards are special recognition to customers and partners who display leadership and vision in the industry. USI received this award at a special invitation-only gala in conjunction with an awards ceremony that was presented during the NetVU15 users conference.
USIs project management and implementation teams are outstanding according to multiple nominations by Vertafore employees. Mark Sonders, senior vice president of sales and marketing at Vertafore, said: Stew and his team at USI leveraged a technology platform to act and perform like a technology company. They are blazing new trails to the future. USI is an industry leader, and were proud they use Vertafore software to build their businesses and communities.
USI has seen massive savings of personnel time, increases in efficiencies, and a significant reduction in E&O exposure due to the leveraging of this technology. One example of this innovation is eDelivery. This was developed over two years ago using Sagitta & WorkSmart, to directly ingest all documents from their top carriers, and route into a workflow without any human intervention. This has led to the elimination of all mail from these carriers, resulting in faster receipt of information, faster servicing time, faster audits, and millions of dollars in savings. The carriers have also seen their costs drop by 73 percent by using this.
Stewart Gibson, USIs senior vice president and chief information officer, said, We are extremely honored to be named Agency of the Year at this years NetVU conference. Being selected is an extraordinary testament to our partnership with Vertafore and to USIs commitment to enhancing our technological resources through innovation and investment.
About USI Insurance Services

With more than 4,400 dedicated, experienced and innovative professionals connected across over 140 offices throughout the United States, USI is a leader in insurance brokerage and consulting in property-casualty, employee benefits, personal risk services, retirement, program and specialty solutions. With approximately $ 1.0 billion in annualized revenue, USI is the 3rd largest privately held insurance broker(1), the 4th largest privately held commercial lines broker in the United States(2), and the 13th largest insurance brokerage firm in the world(3). USI is also the 3rd largest privately held personal lines broker in the United States(2) and the 7th largest benefits broker ranked by global benefits revenue(4). USI has been recognized for its innovation by Information Week 500 the last three years and Bests Review January 2014 Innovation Showcase. Additional information about USI may be found at http://www.usi.biz.
###
1 Business Insurance Largest Privately Owned Brokers, July 21, 2014

2 Insurance Journals 2013 Top 50 Privately Held Personal Lines (excludes non standard auto brokers-aggregators) and Insurance Journals 2014 Privately Held Commercial Lines Leader Ranking

3 Best's Review's Leader Issue July 2014, Top Global Insurance Brokers Ranking

4 Business Insurance Largest Benefits Brokers, July 21, 2014