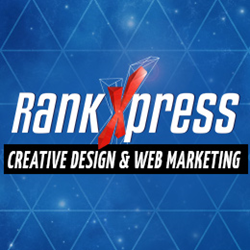 Toronto, ON (PRWEB) February 28, 2015
Businesses in any industry and of any size now have to have a strong online presence or risk losing many potential customers to their competition. While having a website used to be all a business needed, in todays world of social media, a website is no longer enough. Websites have to be designed for search engine optimization and need to be supported by blogs, Facebook, Twitter, Instagram, and more. RankXpress understands these various needs and can assist both small and large businesses in designing a website that uses only the best SEO practices to boost its visibility.
RankXpress focuses on using the most effective, proven SEO techniques for every website designed. These techniques help Google and other search engines find the website. Googles algorithms are programed to analyze a website and determine what its key topics and themes are. When a user enters a term into the search engine, these algorithms look at the term and generate a search results list with websites that match the term. Websites with content that is rated as highly relevant or vital to the users search are ranked higher than websites that are determined to be not as relevant. This is why SEO is so importanta business whose website appears much higher in search results is likely to bring in more customers, so its important that a website is considered highly relevant to any search done on that businesss industry.
However, even businesses that have top notch SEO still require social media. Sites such as Facebook, Instagram, Twitter, and Google+ can be used to help connect with customers and potential customers on a more personal basis. These sites can be used to drive traffic to a businesss website. RankXpress assists clients with creating social media profiles and linking them with each other and with the businesss website. This creates a cohesive online presence that looks very professional.
The professionals at RankXpress keep up to date on the latest changes and additions to the major social media platforms, SEO techniques, and the algorithms used by Google and other search engines. The company strives to provide the best services possible to every client so that these businesses will rank higher on relevant search engine results while continuing to keep in contact with customers via social media. Businesses interested in more information about these services can visit http://www.rankxpress.com.
Abut RankXpress:
RankXpress offers website design and search engine marketing services. The company works with businesses to assist them in increasing their ranking on search engines, analyze conversion data, and more. RankXpress is comprised of professional experts who can provide these services at a very reasonable cost.