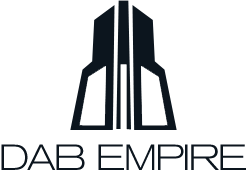 Salt Lake City, UT (PRWEB) January 31, 2014
DAB Empire, an internet marketing agency located in Utah, is proud to launch a new website at dabempire.com. Being an online marketing firm gave them direct access to their in-house team of web developers. After testing various options for user-friendliness they were able to launch a new site that is dynamic and responsive so that it presents itself well to viewers of any device. This allows the company to share their knowledge of their industry more easily.
Founded in 2007, DAB Empire is much like a "holding company" as they operate several businesses. While their main expertise focuses on search engine optimization in Utah, they also offer landing page design and online reputation management services.
President Damon Burton comments about the new website, "We're excited to release a new site. As our demand for exclusive services increases, we realized that we were neglecting our own site." He continues, "Actions speak louder than words. We had to have our services represented properly, and we wanted to showcase some of the exciting advances in web design technologies by presenting them on a new website."
New features on the site include the following: