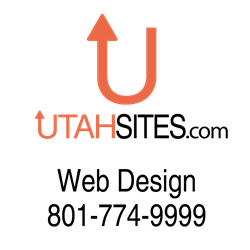 Ogden, Utah (PRWEB) October 31, 2014
Utah Sites isn't the typical web design company in Utah. Their office is quaint with vibrant splashes of orange. And a "splash" is exactly what they're setting out to do in Utah's web design industry by opening their latest Layton office location. To celebrate, they recently announced WordPress web design classes for companies and business owners… at no cost.
Utah Sites lead designer, Damon Burton, comments on the WordPress classes. "It may seem counter intuitive for a business like us to offer web development classes for free. So, why do we do it?" He continues. "The best customer for us to work with is one that is educated in what we do. Once a business owner is able to see first hand the amazing things that can be done with WordPress websites, we're confident that when they want to take their website to the next level that they'll happily come back to Utah Sites web design company."
Utah Sites' next WordPress web design class is tentatively scheduled for Friday, November 14th. The course will be taught at their Layton web design company office – 195 E. Gentile, Layton, Utah. Seating is limited. To reserve your spot call 1-801-774-9999 or register online: http://www.utahsites.com/wordpress-class/
With nearly 20% of all websites running on WordPress it is globally recognized as one of the most powerful website tools in the world. Utah Sites' complimentar course will show small business owners how to install WordPress, change the template designs, and add website pages at any time. The Utah company will also cover bonus material that shows companies how to enhance their website with search engine optimization.
Utah Sites is recognized as a leading design firm in Utah. They have built websites or optimized websites for some of Utah's most loved companies.


Leatherbys Ice Cream
Zarbees Cough Syrup
Flirty Aprons
Spoonful of Comfort
Meditec
and hundreds of others
To learn more about Utah Sites' services, or to inquire about further class details, visit UtahSites.com or call 1-801-774-9999.