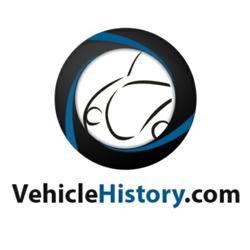 Denver, CO (PRWEB) October 21, 2012
Motor vehicle reports can provide used car buyers and sellers with the general background information of a vehicle. These reports can show information such as service records, accident reports, lemon status and more. VehicleHistory.com also knows customer service is a top priority in their line of business.
VehicleHistory.com announces a re-commitment to customer service by providing 24/7 chat support with real, live representatives on their website. Professionally trained customer service agents are now available all day, every day for customers to chat with.
VehicleHistory.com customer service reps are high-quality professionals that care about their clients. The main goal of these agents is to serve the needs of their customers and to provide 100% satisfaction.
Customer service agents who work for VehicleHistory.com are not robots or on an automated system. When you chat or speak with VehicleHistory.com representatives, they're the real deal.
VehicleHistory.com reaffirms their commitment to their customers and appreciates all of their loyal vehicle history report purchasers. The company will continue to provide the best motor vehicle reports and customers service they possibly can.
About VehicleHistory.com:
VehicleHistory.com provides online vehicle history report services for used car buyers and sellers in North America. VehicleHistory.com is most reliable way for customers to get background material on the cars they are interested in purchasing with one of the largest databases of used car information in the United States. Currently, VehicleHistory.com has over 2.5 million vehicle history reports purchased from their online database. Contact VehicleHistory.com customer service 24/7 through live chat, by calling toll free 1 (855) 395-6395, or by emailing josh(at)vehiclehistory(dot)com.