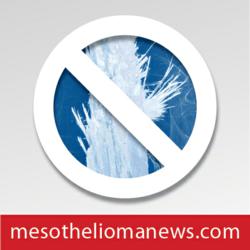 DALLAS (PRWEB) March 16, 2013
Verastem, Inc., a clinical-stage biopharmaceutical company recognized for discovering and developing advanced cancer-inhibiting drugs, is planning to launch a potentially pivotal trial of its leading compound VS-6063 solely on mesothelioma patients later this year. VS-3063, known as a biomarker, an indicator of a diseases existence and/or progression, has already performed satisfactorily in Phase I and II trials for ovarian cancer enough to spur the mesothelioma trials scheduled midyear.
VS-6063 is an oral medicine designed to search-and-destroy cancer stem cells, the prime suspects for a tumors resistance to chemotherapy, as well as catalysts for cancer cell growth. In simplest terms, VS-6063 targets small malignant cells characteristic of pleural mesothelioma by blocking a critical pathway believed to incite division of cancer stem cells, solid tumor formation, and metastasis. This pathway is called the FAK pathway (short for focal adhesion kinase).
Verastem has isolated the FAK pathway as a critical regulator of the survival of cancer stem cells, which are an underlying cause of cancer recurrence and metastasis, says Verastem co-founder and chair of the Scientific Advisory Board Dr. Robert Weinberg (MIT). Because an estimated half of all mesothelioma patients are found to be missing a protein called Merlin, which functions in response to genetic instruction, VS-6063 reprograms gene signals to reactivate Merlin without which FAK inhibition (cancer growth) goes unchecked. We believe the 50 percent of mesothelioma patients lacking Merlin may be particularly responsive to treatment with FAK inhibitors, said Dan Paterson, Verastem vice president. The dual objective of this trial, therefore, classifies it as a companion diagnostic.
The company is pursuing orphan drug designation (these are drugs to treat rare diseases with diagnoses of less than 200,000 annually) in the US and the EU using VS-6063 in mesothelioma. In order to enter the process of FDA approval, clinical evaluation and validation are central: to that end, a critical part of the experiments protocol will be to select patients most apt to respond to VS-6063. To accomplish this, Verastem is teaming up with LabCorp (Laboratory Corporation of America).
To further advance the efforts of medical research for mesothelioma diagnosis and therapy, the Asbestos Disease Awareness Organization (ADAO) will hold its ninth international conference March 22-24 in Washington, DC. ADAO is the largest independent non-profit organization advocating for those affected by asbestos; the group continues to demand a global ban on asbestos use across-the-board. To date 55 countries have passed a ban including all EU member nations; the United States has not yet passed a ban. Repeat ADAO platinum sponsor Baron and Budd was founded over 35 years ago and was one of the first law firms to successfully handle a mesothelioma lawsuit. This national mesothelioma law firm joins with ADAO in calling for intensified scientific research and a worldwide asbestos ban.
If someone you love has been diagnosed with mesothelioma, learn more about your options at http://www.mesotheliomanews.com. Baron and Budd sponsors the online forum Mesothelioma News.
Sources:

1. http://finance.yahoo.com/news/verastem-cofounders-present-mit-technology-123000200.html

2. http://www.benzinga.com/news/13/01/3227527/verastem-enters-agreement-with-labcorp-to-validate-biomarkers

3. http://markets.cbsnews.com/cbsnews/news/read/23458708/verastem_files_for_orphan_disease_status_in_us_a