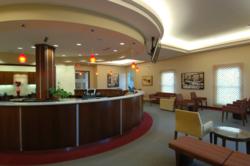 Marietta, GA (PRWEB) February 12, 2013
Key members of the Verde Pointe Condominium Association in Marietta, Georgia, attended the Belk Health Awareness Day Health Fair in West Cobb this past Saturday, February 9. The Health Fair started at 10 A.M. and was sponsored by Belk to provide local residents and shoppers with access to information about health and wellness.
This was the second time that Marietta dentist Kirk Kimmerling DDS attended the health fair. Kirk Kimmerling DDS serves thousands of residents in the West Cobb area and strives to be the most efficient, technologically advanced dental practice in the region. fiteBac SkinCare, LLC, another member of the Verde Pointe Condo Association, attended the Belk Health Fair for the first time to showcase its revolutionary new hand sanitizer, which can help to prevent the flu. The Marietta Veterinary Clinic, a new animal veterinary clinic with a focus on the well being of family pets, also attended for the first time.
I think I speak for the other members of the Verde Pointe Condo Association when I say we were happy to attend the Belk Health Fair event, said Dr. Kirk Kimmerling DDS. It is crucial to focus on the health and wellness of our citizens. We are grateful to Belk for providing a forum for this exchange of information and for increasing awareness of our businesses and our commitment to residents health.
Drs. Kimmerling and Aguilera are cosmetic dentists in West Cobb that specialize in giving people the smiles they desire. Dr. Kimmerlings office is one of the premier dental offices in the state of Georgia, drawing a patient base from all over the metro Atlanta area. Drs. Kimmerling and Aguilera offer routine cleanings, cosmetic dentistry services, dental veneers, dental implants, dental surgery, dental root canal, toothache relief, teeth whitening, and a host of other dental services, and are always thrilled to welcome new patients.
The Belk department store is located off Dallas Highway in West Cobb, in the Kroger shopping center. Belk supplies clothing for the whole family, as well as fragrances, handbags and accessories, jewelry, and bed & bath d