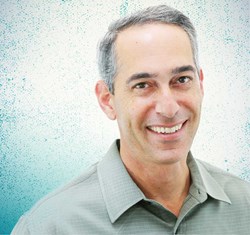 San Luis Obispo, CA (PRWEB) November 11, 2013
Verdin has hired Dave Schermer as a marketing specialist to help manage the agencys growth, with emphasis on website design and public relations business.
In his new role, Schermer is responsible for account and project management on a variety of client work, but brings particular expertise in website development and public relations campaigns. His previous experience includes project manager at Etna Interactive and news director at KSBY-TV.
"Weve experienced considerable growth in website projects and public relations services over the last year and hiring Dave was just the natural next step to help us continue to grow in this area, said Mary Verdin, president and founder of the marketing agency. His understanding of overall marketing strategies also enables him to work with clients in developing and implementing large-scale, integrated campaigns.
Verdin is a full-service marketing agency based in San Luis Obispo that is celebrating its 10th year in business. Over the years, the agency has grown from a one-person company to a 14-person team that continues to use innovative strategies to meet the unique needs of San Luis Obispo County businesses and nonprofit organizations. The agency provides cost-effective and successful strategies, specializing in brand development, website design, social media marketing, public relations and advertising.
Before getting the advertising and marketing bug, which brought him to Verdin, Schermer worked in the TV news business both in front of the camera and as the news director for KSBY-TV. Hes an Emmy Award-winning journalist whose reporting adventures range from covering the state capitol beat in Sacramento to flying in an F-16 fighter jet with the Air Force.
Schermer also formerly worked at Etna Interactive as a project manager, leading a variety of website design and development projects. His passion for technology and the way its transforming communications, along with his background in journalism and website development, helps Verdins clients navigate the constantly evolving media landscape to achieve amazing results.
For more information on Verdins services or Schermers new role, visit http://www.verdinmarketing.com.
ABOUT VERDIN

Verdin is a full-service marketing firm in San Luis Obispo, Calif. that has been helping businesses, nonprofit organizations and government agencies communicate with their target audiences in creative and cost effective ways since 2003. Verdins philosophy is to tie everything it does for its clients back to the clients business goals. The firm takes a professional, friendly, creative and surprising approach to all of its advertising, design, marketing and public relations services. For more information, visit http://www.verdinmarketing.com.