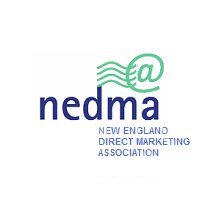 Boston, MA (PRWEB) June 20, 2014
The New England Direct Marketing Association (NEDMA) recognized Verndale as a 2014 Gold winner for Best Website Design for its work on the (NYSUT) Member Benefits website. The 33rd Annual NEDMA Awards for Creative Excellence honored creative excellence in categories including direct mail, print ads, broadcast, search engine marketing and more. The awards banquet was held at the LaCava Center, Bentley University in Waltham, MA.
Member Benefits endorses approximately 50 programs and services that are available to more than 600,000 members of NYSUT. Verndale previously redesigned and implemented NYSUT.org in the Sitecore Content Management System setting a strong technical framework that was able to extend to the Member Benefits team. The goal was to provide a better overall user experience, clean navigation and a device agnostic approach to members and family. Verndale leveraged reuse of NYSUT.orgs existing Sitecore templates to maintain a similar look and feel across all web assets, provided single sign on functionality and a clean responsive design.
We couldnt be more excited to take home the Gold in the Best Website Design category, said Ryan Moltenbrey, EVP, Sales and Marketing at Verndale. Its an honor to be recognized at NEDMA and we are very appreciative of the NYSUT team for entrusting these important initiatives to our organization.
The NEDMA Awards for Creative Excellence are announced each year in June. For more information, visit http://www.nedma.com.
About Verndale

Verndale is an Experience Technology Company building powerful, interactive experiences that combine our expertise in strategy, experience design and technology. By working across disciplines, partnering with the best in the industry and even co-developing with clients our collaborative style is the key to building remarkable systems that anchor brands, engage customers and deliver business results. Known for and sought after for our ability to take complex data and transform it into beautiful, usable experiences, at Verndale we are constantly evolving to be the leader in experience technology systems. Learn more at http://www.verndale.com
About NEDMA

The New England Direct Marketing Association (NEDMA) is a regional, professional association for all those interested in direct marketing. Membership is composed of leading area companies that use direct marketing, direct marketing agencies, independent professionals, educators, and students. NEDMA sponsors an extensive series of events, including business/dinner meetings with forums and networking immediately preceding the meetings.
Media Contact:

Lauren McDonald

Marketing Lead, Content Manager

617-399-8774

lmcdonald(at)verndale(dot)com