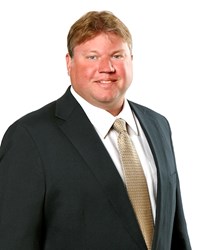 Minneapolis, Minn. (PRWEB) October 24, 2013
Versique launched an online marketing division, led by seasoned industry veteran, Chris Peterson. Peterson brings over 13 years of experience to the digital marketing industry, and has worked with companies ranging from emerging growth to Fortune 500, in both corporate and agency settings.
With the constant changes of the digital marketing landscape, I was presented with the opportunity to launch an interactive marketing division for Versique, providing new services to clients across every industry and of varying sizes, said Peterson. Our goal is to drive revenue through brand awareness, calls-to-action, and thought leadership.
Versiques online marketing team focuses on working with business owners and marketing leaders to build online marketing solutions through tactics including search engine optimization (SEO), pay per click (PPC) management, conversion rate optimization (CRO), inbound marketing, social media marketing, local search optimization, web analytics and reporting.
Whether our client is a large organization that is significantly involved in online marketing practices, a mid-sized company with a small marketing team, or a business that is not yet tapped into online marketing services, Versique is positioned to offer high-level strategy and hands-on tactics, driving significant ROI, said Tony Sorensen, CEO of Versique.
Earlier in his career, Peterson lead an e-commerce company into the Internet Retailer Top 500 guide, and also worked with Google engineers to beta test one of Googles programs his company was one of only 10 in the world to do so at that time. Peterson has extensive client experience, and has worked with companies including Allina, Cargill, Famous Daves, Concur, and McNally Smith College of Music.
In addition to managing digital marketing initiatives in-house, Versique is equipped to help its clients find permanent full-time employees as well as contract-based consultants. This key differentiator provides clients with customized solutions for any marketing need.
VIEW VIDEO: Chris Peterson speaks about current online marketing trends. (1-minute video)
About Versique
Versique Search & Consulting is a single-source executive search firm specializing in executive recruiting throughout Minnesota — both permanent placement and consulting. The Versique brand represents a powerful combination of "versatile" and "unique" as it hints at the concept of "search" in its pronunciation: ver-seek. Versique brings a combined 286 years of recruiting and consulting expertise to the talent-acquisition profession, and specializes in the following practice areas: human resources (HR), sales, information technology (IT), marketing, interactive marketing, engineering/operations, and finance/accounting. Versique has filled thousands of positions and their network of connections is one of the strongest in the Minnesota. Versique Search & Consulting is located at 6465 Wayzata Blvd., Suite 970, Minneapolis, MN 55426. Phone: 952-935-2000. Website: http://www.versique.com / Email: info(at)versique(dot)com
About Mckinley Consulting, Sister Company to Versique
A sister company to Versique Search & Consulting, McKinley Consulting, is a highly awarded IT and business consulting firm based in Minneapolis, specializing in project management and business analysis, application development, and quality assurance. McKinley Consulting has been named a Top Management Consulting Firm as well as one of Minnesota's fastest growing private companies by the Minneapolis/St. Paul Business Journal. The company is also a recipient of the Top Workplaces in Minnesota award by the Star Tribune. McKinley Consulting is located at 6465 Wayzata Blvd., Suite 970, Minneapolis, MN 55426. Phone: 952-767-1120. Website: http://www.mckinleyconsulting.com / Email: info(at)mckinleyconsulting(dot)com